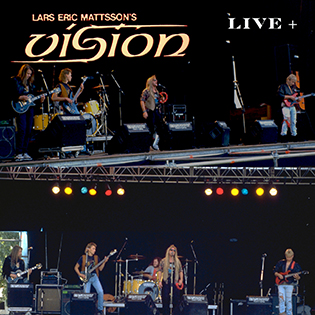 Recorded live in 1992 VISION perform five tracks from their debut album. The album also features five studio tracks from the 1993 second album sessions, of which two are instrumentals as requested by their label at the time.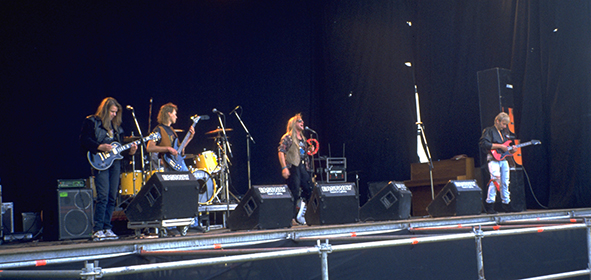 Lars Eric Mattsson - Guitars, keyboards, Backing vocals on the live tracks
Tony Mattsson - Drums
Conny Lind - Vocals
Sören Lund - Bass, backing vocals on the live tracks
Robert Jansson - 2nd guitar, backing vocals on the live tracks

Örjan Sjöström - Bass and organ (tracks 7,8,9)
Backing vocals - Randolph Reymers and Jampa Jansson (tracks 7,8,9)






Tracklist:
All Over Now (Live)
Round & Round (Live)
Sail Away (Live)
Making Love in a Dream (incl.drum solo) (Live)
Waiting for the Rain (Live)
Sacrifice of Love (Instrumental)
Stranded
Girl Goodbye
Heading for a Heartbreak
Before the Dawn (Instrumental)


AVAILABLE IN DIGITAL FORMATS FROM ITUNES, APPLE MUSIC, AMAZON, SPOTIFY ETC.






ALSO AVAILABLE: