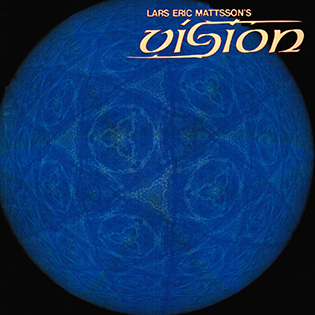 In 1991 Lars wanted to find a better singer than the guy he had been working with previously and also had the urge to put a real band together. He recorded a few songs with Bjorn Lodin but at that time could not find a way to work together so Lars continued to search until a friend intoduced him to another Swede, Conny Lind.They met, had a few beers and recorded some rough demos and everything seemed to click instantly. Conny came up with the band name "Vision" and soon they were recording their debut album. Lars already had a few albums released in Japan (and Europe) and several Japanese labels were interested in Vision. After a bidding war they signed with Apollon Inc/FEMS for Japan and Roadrunner for Europe. The album did quite well and they did 3 videos for the Japanese market. The Japanese label had them change the name from just Vision to Lars Eric's Mattsson's VISION.

This reissue is dedicated to Micke Ahlskog R.I.P. March 31 1963 - April 3 2017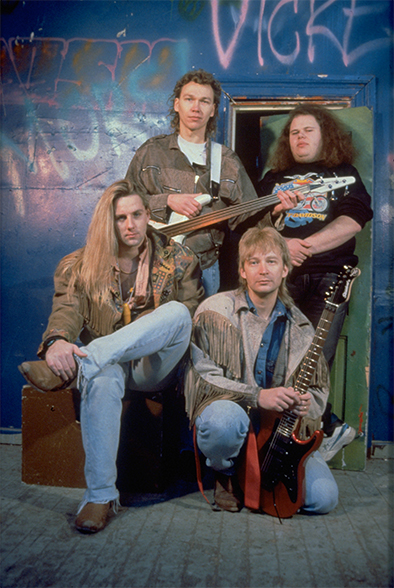 The album was very successful in Japan and the band would have has a glorious future ahead if it was not for the looming bankrupcy of theire record label. In 2017, 25 years after the original release the album was remastered in Lion Music's Lion's Cage II studio. This is the first in a series of at least five VISION reissues/releases.







Lars Eric Mattsson - Guitars, keyboards,
Tony Mattsson - Drums
Conny Lind - Vocals
Micke Ahlskog - Bass
Backing vocals - Randolph Reymers and Jampa Jansson






Tracklist:
• I'm Your Fool
• Making Love in a Dream
• Sail Away
• All Over Now
• Try One More Time
• Round & Round
• Never Set me Free
• Thin Line
• Remember This Night
• Strangers in the Night
• Don't Go
• Waiting for the Rain
• How Long


AVAILABLE IN DIGITAL FORMATS FROM ITUNES, APPLE MUSIC, AMAZON, SPOTIFY ETC.






ALSO AVAILABLE: