Marcel Coenen's debut album "Guitartalk" is one of the most critically praised instrumental releases in Lion Music's history and gets a special limited edition digipack reissue with an additional bonus track on 19 May 2012.

Originally released back in 2003, and until now long out of print, "Guitartalk" marked the debut release from Dutch guitar master Marcel Coenen. Known for his work in progressive metal bands Sun Caged and Lemur Voice, Marcel is considered one of the worlds leading modern day rock/metal guitarists and has won a legion of fan worldwide thanks to his solo works, YouTube guitar videos and as a endorser and demonstrator of Laney amplification and Bo-E guitars who have 3 Marcel Coenen signature models in their range!
Whatever the setting, Marcel Coenen is a player perfectly at ease with any chord progression or tempo and "Guitartalk" demonstrates his versatility throughout a myriad of rock guitar styling's. From the Haji's Kitchen meets Meshuggah 7 string drama of opener "Independence Day", the Racer X like shred of "Race Against Time", the tender melodic charm of "Inner Alchemy" and "Moira" or indeed the grandiose interpretation of the Dutch national anthem and beyond, "Guitartalk" serves up a master class in guitar expression.



M
arcel Coenen, born 21-9-1972, started to play guitar when he was 11 years old. He learned a lot of musical styles, everything from some jazz and classical to rock and blues. His first real band was thrash metal outfit Speedica. In 1993 he formed the band Lemur Voice with whom he recorded 2 albums (1996's Insights & 1999's Divided). When Lemur Voice disbanded Marcel formed Sun Caged in which he still plays today. In 1998 Marcel was voted "Best Rock Guitarist" at the Dutch National Guitar Awards. "Guitartalk" was originally released independently as a 7 track album in 1998. A year later he added 2 more tracks to it. This current and final version of "Guitartalk" contains all the tracks mentioned before, together with three extra tracks (10-12), all tracks were remastered by Marcel for the original 2003 Lion Music release.
Marcel comments on "Guitartalk". "This CD was the result of years of long hours of practising, writing, buying and learning how to program a drum machine, buying and learning how to use a 4-track and then recording all the music. It all started out as just 4 tracks. I recorded these songs to enter the Dutch National Guitar contests in 1998. Some songs were ready (some older ideas) and I just recorded those 4 songs to the contest, to my surprise I won "Best Rock Guitarist" of the Netherlands. Those four tracks also appeared on the first "Guitartalk" demo (on cassette). After this I wrote some more songs and put them on a CD edition. For the dutch guitar contest I had to rearrange the national anthem, which I did in a very heavy way. This lead to me getting an endorsement with Ibanez guitars who I played clinics for a few years afterwards before I got my own signature model with Bo-el guitars. The rest of the album is songs I wrote and performed during the early part of the new millennium at clinics around the world. Still today I get a lot of praise about this record and many new fans asking where they can get it on CD. Fortunately this reissue answers that question!".
Now in 2012 for the limited edition digipack re-release we get the added bonus track of "Six String Souffle", a cover of Shrapnel Records favourite Joey Taffola.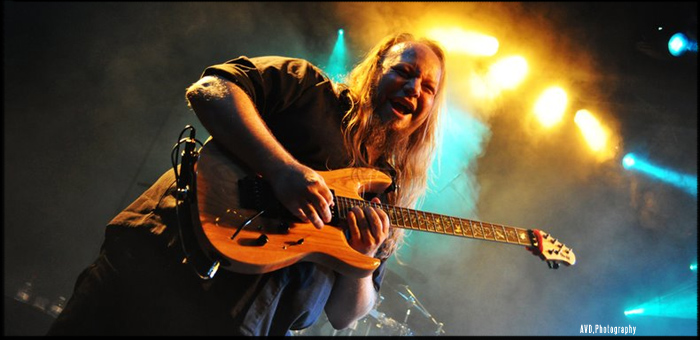 01. Independence Day
02. Race Against Time
03. Inner Alchemy
04. Fusion,
05. Rebel
06. Fairy Tale
07. The Wet Season
08. Anthem
09. Shoreline
10. Moyra
11. Move That Groove
12. Endless
13. Six String Souffle (bonus track)


Marcel Coenen – All instruments.



LMC324
EAN6419922003244



www.marcelcoenen.com



• Enhanced digipack re-release of a long out of print Lion Music classic release.
• Marcel Coenen is one of Europe's most critically acclaimed guitar players to have emerged in the 21st century.
• Reviews in all leading rock/metal press and targeted features in dedicated guitar press.
• Marcel Coenen is available for interview via email or skype. Email promo@lionmusic.com with your requirements.