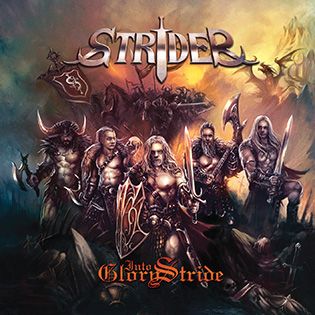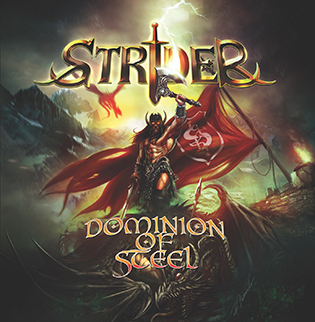 Strider is a True Metal band from Finland.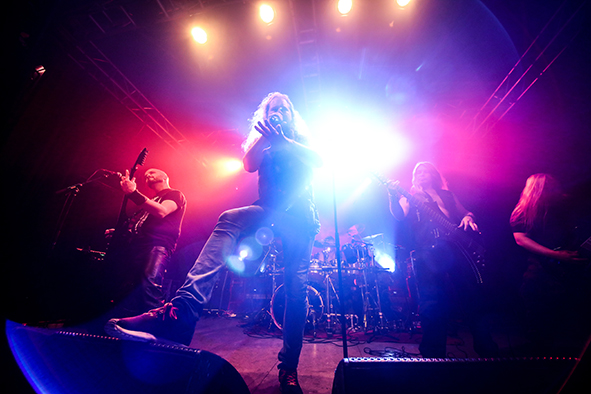 Please describe the new album musically and lyrically?
It's a blast to the senses! Musically it's a bow to all our favourites
from 80s metal while lyrically it's a true metal feast.

If you had to choose one artist (I know this is hard) but if we had
to say "recommended for fans of XXXX" who would that be?

It's not hard at all, because there can be only one: Manowar.

What was the goal with making this album?

We tried to create an album full of songs that best encapsulate the spirit
of Strider – traditional, true heavy metal with memorable melodies and
great riffs.

How long did it take to make this album?

Well, the first tracks were written over ten years ago, because we really
took our time finding the right line-up to recreate these compositions in
a live and studio environment, but once we found the right guys it didn't
take a long time at all.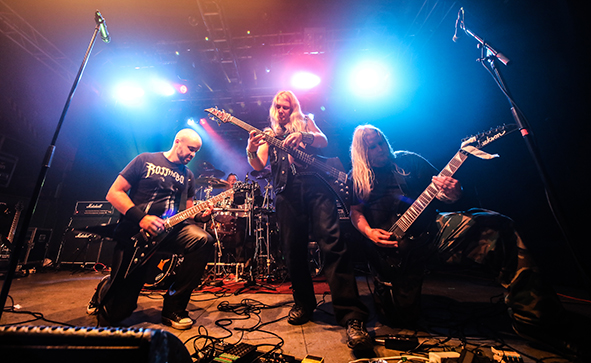 A guide to Dominion opf Steel:

Strike of the Strider:
The opener starts out with a very Running Wild-esque guitar riff that I
really like. The song also has a strong chorus and guitar solo. This was
one of the first songs to materialise for Strider and I think it set us on
the right course from the very start!

Break the Chains:
Break the Chains has it all: a great lead guitar melody, a catchy chorus
and a bass solo followed by a nice and fast neoclassical lead guitar run.
Lyrically it's about the undisputable fact that heavy metal is stronger
than any religion.

Throne of Metal:
This song is an all-out rocker and has a strong hard rock riff in its
heart. Somebody told me it sounds a bit like AC/DC. If it does, all the
better. What do you think?

We Are Strider:
This was part of the first batch of songs we ever wrote, along with Strike
of the Strider and Ballad of the Baltic Sea. It is the perfect mid-tempo
Strider hit song with a chorus that'll stay in your head for weeks
followed by a blistering guitar solo by Ville. Definitely one of the
strongest songs on the album and one we'll certainly play on every gig!
The lyrics are about the state of the music industry nowadays and about
how we're going to keep doing our own thing no matter what the current
fashion may be. Be sure to check out the music video!

Ballad of the Baltic Sea:
Have you ever been on a cruise ship from Finland to Sweden? If you have,
you know those trips can be tough, and this song describes one such heroic
journey. With its crushing main riff, I'd say it's the heaviest song on
the album and thus a worthy closer for side A.

Elite of Steel:
Elite of the Steel has got to be my personal favourite on the album! Those
mercilessly galloping drums, bass and rhythm guitars set the stage for a
post-apocalyptic horror story about humanity's last stand against a horde
of evil horse mutants. What could be better? Awesome lyrics and vocal
delivery by our lead singer Niko. Watch the music video if you want to see
some horse mutants in action!

Let Your Blade Shine:
A very melodic cut that is reaching deeper into the power metal genre than
most of the other songs by Strider. The chorus, too, is more beautiful and
melancholic than the rest of the album.

Stride, Stride, Stride:
Back to basics in this one! A pounding main riff and chorus leading the
way to a Iron Maiden-ish interlude and very cool short solo by Ville. The
lyrics deal with leaving your boring job and stressful life for a nice
little stroll in the wild.

Dominion of Steel:
The main theme here is very catchy and the twin guitar melody the icing on
the cake. We didn't make this the title track for nothing, since the
lyrics are the very creation myth of heavy metal. The music video, in
turn, shows how the band Strider came about. After all, we "worship Metal
with unrelenting zeal", like it says in the lyrics.

Prevail and Conquer:
The album closes with Prevail and Conquer, which is the only song we used
acoustic guitars on. Our singer Niko wrote the song and played the
acoustic on it. The chorus with its "Kill!" chants is our way of paying
homage to Battle Hymn by Manowar.





What have the different musicians contributed to the result?
Let's see - I wrote six tracks, Niko came up with three tracks and Ville
wrote one very good one in "Break the Chains". The whole band took part in
the arrangement of the songs.





Production and recording credits:
Drums, bass and guitars recorded at Steel Studios by Jukka Mursu, Ville
Kajava and Eemeli Ojanen.
Vocals recorded at Brewery Studios by Harri Koskela.
Mixed at Scandal Recording by Kari "Huikka" Huikuri
Mastered for MC, LP, CD and digital format by Esa Orjatsalo

official websites, facebook and so:
https://www.facebook.com/stridersteel/




STRIDER IS:

Tuska E. - drums
Mardewar - bass
Niko Kristian – vocals and acoustic guitar
Ville – guitar
Eemeli - guitar



Tracklist:
1. Strike of the Strider
2. Break the Chains
3. Throne of Metal
4. We Are Strider
5. Ballad of the Baltic Sea
6. The Elite of Steel
7. Let Your Blade Shine
8. Stride, Stride, Stride
9. Dominion of Steel
10. Prevail and Conquer

AVAILABLE ON CD as well as IN DIGITAL FORMATS FROM ITUNES, APPLE MUSIC, AMAZON, SPOTIFY ETC.




ALSO AVAILABLE: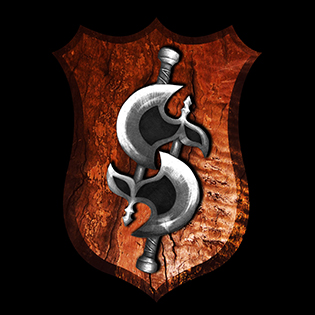 We are Strider - the Debut single