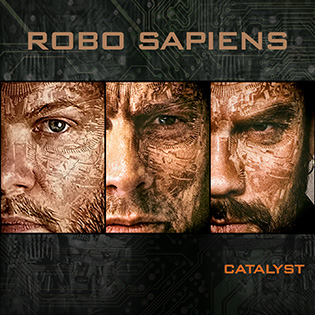 Robo Sapiens is the brain child of 3 highly respected musicians/producers : Milan Polak, Thomas Lang, Fabio Trentini

Drummer and producer Thomas Lang is considered one of the world's best drummers, has won multiple awards, is known for his recording and touring work for international artists and for his award-winning work in music education.
Fabio Trentini is not only known for his bass playing, groove & tone but also a demanded international producer with many successful CD's to his name.
Milan Polak has released several solo CD's and has been featured on various compilations of the world's hottest guitarists. He was also mentioned in a list of the "World's 50 fastest guitarists" by Guitar World Magazine.

The 3 members of Robo Sapiens have been friends for many years and have worked together on various occasions. They had been talking about forming a super group together for quite some time but due to each musician's busy schedule it took a while to realize the project.

Despite the high technical level of musicianship the song writing & production always remained priority, resulting in 9 well-crafted songs that should appeal to a broad audience of musicians and lovers of instrumental music.





- Please describe the new album musically and lyrically?

Well-crafted instrumental songs that should appeal to a broad audience of musicians, prog fans and lovers of instrumental music.

- If you had to choose one artist (I know this is hard) but if we had to say "recommended for fans of XXXX" who would that be?

Recommended for all fans of instrumental rock & prog music

- How does it differ from previous recordings (if any)

This is our first album. Each of us 3 has recorded several solo albums and band projects previously but "Catalyst" features the unique chemistry of the 3 individual musicians creating music together for the first time.

- What was the goal with making this album?

The goal was to finally make an album together, composing songs on a high level of musicianship yet still melodic and with the song writing always remaining the top priority.

- Any specific influences towards music or lyric subject?

Only the challenge to fulfill our expectations. The 3 of us have various different influences and backgrounds which make this album very unique.

- How long did it take to make this album:

2 years

- What have the different musicians contributed to the result?

Milan Polak: guitars, songwriting & arrangement, production, guitar recording engineer
Thomas Lang: drums & percussion, arrangement, production, drum recording engineer
Fabio Trentini: 4- and 12-string bass, additional guitars, electric sitar, songwriting & arrangement, production, bass recording engineer, mix & mastering engineer









Musicians on the release:

Milan Polak
Thomas Lang
Fabio Trentini


- Production and recording credits:

Produced & arranged by by Robo Sapiens
Mixed & mastered by Fabio Trentini
Recorded at Nice Noize Studios VI, Europe and Fab Labs, Europe
Drums and percussion recorded at Muso Studio in Los Angeles, CA
All songs written by Milan Polak except "Distant Memories" (M. Polak & F. Trentini), "Turmoil" (F. Trentini & M. Polak), "Pacifier" (F. Trentini & M. Polak), "Insomnia" (F. Trentini)

- Official websites, facebook and so…:

Thomas Lang:

https://www.thomaslangdrummer.com
https://www.facebook.com/ThomasLangDrummer
https://www.facebook.com/OfficalThomasLang
https://www.instagram.com/thomaslangdrum
https://twitter.com/thomaslangdrum

Fabio Trentini:

http://www.fabiotrentini.com
https://www.facebook.com/fabio.trentini

Milan Polak:

www.milanpolak.com
https://www.facebook.com/MilanPolakMusic
https://www.facebook.com/milanpolakofficial
https://www.youtube.com/milanpolak
https://www.instagram.com/milanpolakofficial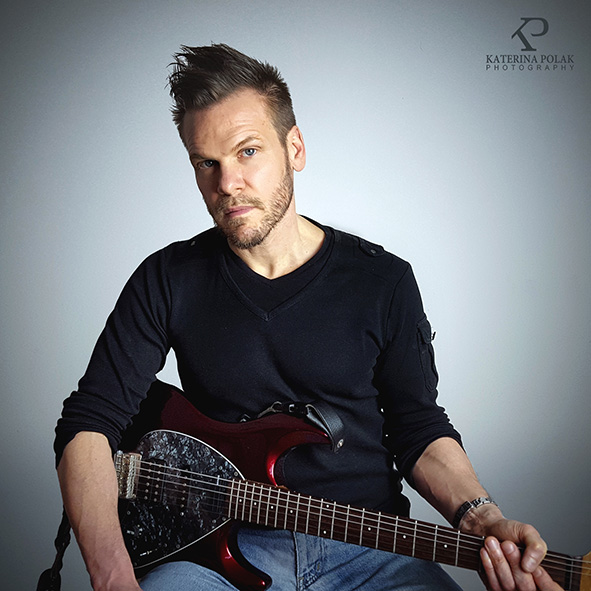 Tracklist:

1) No Turning Back
2) Rat Race
3) Alchemy
4) Distant Memories
5) Turmoil
6) Pacifier
7) Catalyst
8) H.L.A.H.
9) Insomnia


AVAILABLE IN DIGITAL FORMATS FROM ITUNES, APPLE MUSIC, AMAZON, SPOTIFY ETC.