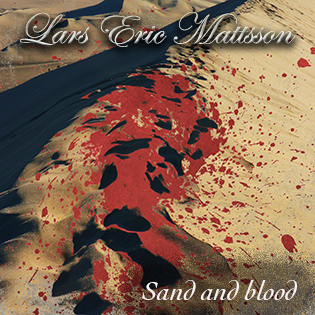 Thirty years after his solo EP "Can't Go On Without Your Love" Lars now delivers "Sand and Blood", his first all electric album in four years (in 2015 Lars released his all acoustic "Songs from a Different Room").

Download the free 27 page "Sand and Blood" magazine from the HERE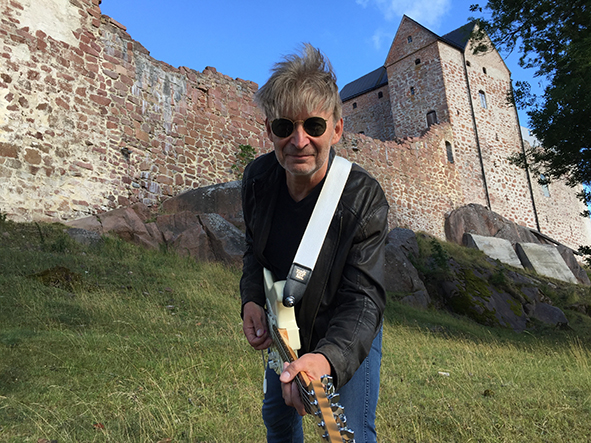 The 11 track "Sand and Blood" is a hard rocking album filled with hunger and passion, made to be played loud and songs written for the stage. Behind each and every one of these songs there is a true story deeper than you might think when you first hear them. Lars put a lot of attention into arranging these songs making sure they were getting to the point without being too long or unnecessary complex and his guitars have for sure never sounded this great before.

The album ends with first a new version of the 1987 classic "Can't Go On Without Your Love" and finally the epic ballad "Still Here Waiting" featuring the amazing Adrienn Antal on vocals.

In a way you could say that all these 11 songs are about love but the truth is that there is a lot of depth and pain behind each and every one of them.

Musically Lars decided early on to make a straight ahead rock album paying homage to his early influences spiced up with the experience only someone with 30 releases behind himself can add. But most of all, "Sand and Blood" is a dedication to the love of music. "Evolve or Die"!

For all you guitar/bass geeks, Lars played mostly his white True Temperament neck and Seymour Duncan Hot Rails pickups customised strat, but also his Boel MC7 7-string, a 1961 Stratocaster and the bass parts were played on a 1976 Rickenbacker 4001 and a fretless Bass Maniac. Guitars were mostly recorded through a Marhall JCM800. The wah wah used was an old cry baby and no other effects were used during tracking.

Besides having released albums under his own name Lars has released albums with "Lars Eric Mattsson's Vision", "Mattsson", Condition Red", "Book of Reflections", "Astral Groove", "Eli" (Darkness will fall) and appeared as guest on a number of releases...

Locally Lars also performs live with the blues/rock band "Roadhouse" while looking for touring options with his own music.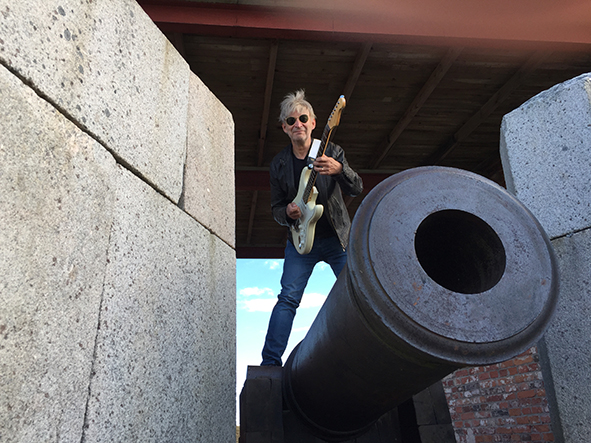 Please describie the new album musically and lyrically?



I would like to think of "Sand and Blood" as a well structured hard rock album that fuses classic rock with modern influences and I tried to make it accessible while still original and interesting. Lyrically, except for the two last songs, everything else could be described as a concept story but it's all very personal and not necessary something I want to explain.



if you had to choose one artist (I know this is hard) but if we had to say "recommended for fans of XXXX" who would that be?



wow, that is gonna be very hard, but I think if you like the 80-ies releases by Gary Moore, Michael Schenker and perhaps Uli Jon Roth, then this might be what you like.




how does it differ from previous recordings (if any)



There are no instrumentals and I am singing myself everything except for the last track which is sung by Adrienn Antal who was the lead singer on the "Mattsson" albums "Dream Child" and "Tango". Also my previous album "Songs from a Different Room" was all acoustic while on this album it's all electric.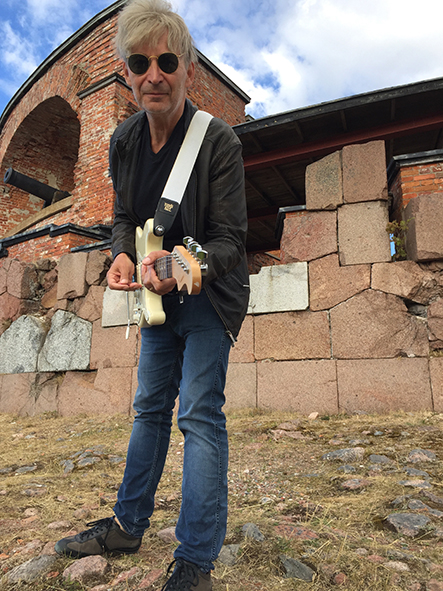 What was the goal with making this album?



I'ts been four years since my previous electric album and I really just had to do this one.



Any specific influences towards music or lyric subject?



The eternal struggle that is life, love, death, fighting, passion and a bit of obsession, but none of the lyrics are based on fantasies, everything comes from real life happenings personally or by people close to me... I believe every true artist need to live a little bit and not try to exist in a vacuum.




how long did it take to make this album:



About nine months, but as I was doing other things in between the actual time spent was probably 4-5 months.


what has the different musicians contributed to the result?

Adrienn Antal who is singing the last track is an amazing singer and she just connects to my music so well, it's just like we are soul mates, Christer Jansson on drums is super tight and he too knows what I want. While I played most keyboards myself, for the piano parts Alexander King (Condition Red) played what I simply can not do and I really appreciated his input and contributions as always. I know I am not easy to work with since I am an extreme perfectionist :-) but I think we had a good time anyway.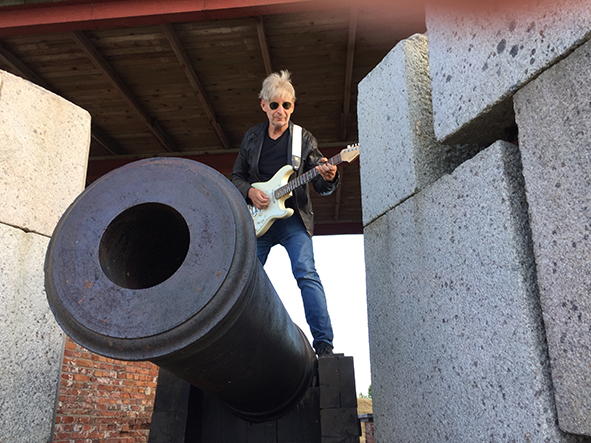 ---

01. Rock Your World
02. Snow Queen
03. You
04. Queen of Love
05. Helena of Troy
06. Stand Up and Shout
07. Bleed for You
08. I'll be Your Light
09. If Loving You is a Sin
10. Can't Go On Without Your Love (2017)
11. Still Here Waiting (feat. Adrienn Antal)





---

Lars Eric Mattsson - vocals, guitars, bass and keyboards.

Adrienn Antal - all vocals on "Still Here Waiting"

Christer Jansson - drums

Alexander King - piano




---

Production, Mixing and Mastering by Lars Eric Mattsson.
All music and lyrics written by Lars Eric Mattsson.
Composed and Recorded between 2016-2017.
Mixed at the New Lion's Cage in 2017.
Photos by Olle Sjöstrand August 2017


facebook.com/LarsEricMattsson