23rd March 2012 sees the release of Consortium Project IV "Children Of Tomorrow", the final instalment of Lion Music's extensive reissue series of the Consortium Project back catalogue which sees remastered sound and new bonus tracks for each release.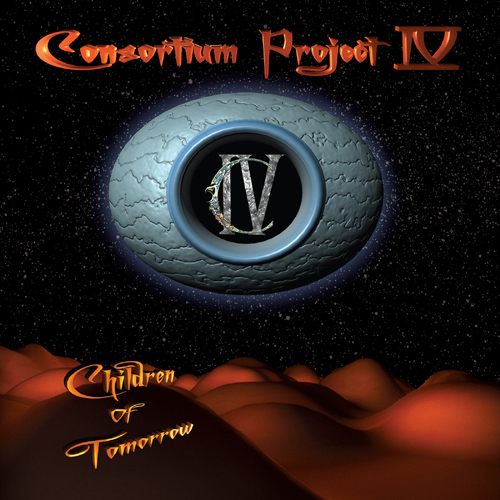 Arguably one of the biggest and boldest concept series of albums ever undertaken in the progressive power metal genre - covering in total 5 albums over 12 years - "Children Of Tomorrow" which originally saw release in 2007, sees the story taking the music into even heavier realms than those heard so far in our "quadrilogy remasters" series ("CP-I Criminals & King" (LM314), "CP-II Continuum In Extremis" (LMC316) and "CP-III "Terra Incognita" (LMC318)), yet all the time the bands penchant for accessible melodies and music is to the fore.
Once again band leader and vocalist extraordinaire Ian Parry (Elegy, Ayreon, Vengeance) is joined by a stellar cast of supporting musicians with Parry's fellow Elegy members Joshua Dutrieux and Henk Van Der Laars along with Lou St Paul (Wintersbane) providing the virtuoso guitar work. The tightly locked rhythm section comes courtesy of drummer Ivar De Graaf (ex Within Temptation) and bassist Marcel Van Der Zwam (Ian Parry solo band). The album is given orchestral riches thanks to a female choir of Erna Auf Der Haar (Amsterdam Conservatorium), Rosita Abbink (Ian Parry solo band) and Judith Rijneld (Consortium Project III) who add a symphonic edge to the material.
Consortium Project IV is the fourth part of a fictional concept story dealing with issues such as global warming and finds mankind in the future trying to retrace its past to understand and prevent mistakes from ever happening again. In the process mankind discovers their true origins that we are not from the world…


Opening story:
The time and place was the future: the future was preoccupied with the past. All historical data had been destroyed, until the discovery of twelve stone tablets (Consortium Project III). A scholar had successfully deciphered parts of these ancient scriptures, paving the way to the reunification of the species. Mankind held the key to rediscovering the historical past, confirming their beliefs that these writings were of biblical origin. A true account of mankind's hidden past and so the story unfolds
- IAN PARRY MMVII
"Consortium Project IV – Children Of Tomorrow" is the final piece of the "quadrilogy series" reissues and is the direct predecessor to the critically acclaimed "Consortium Project V – Species" (LMC305) which saw release in 2011. Step inside and discover a world of progressive power metal treats performed by some of metals best musicians.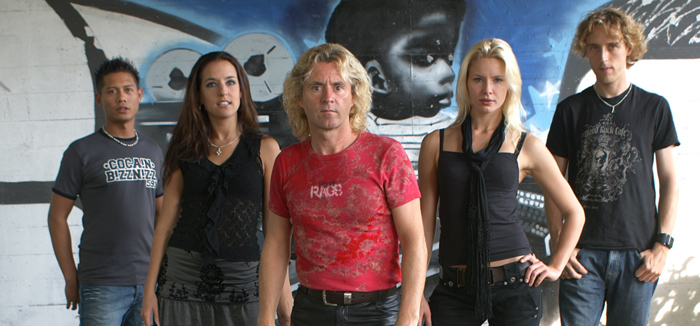 01. A Sign Of The Times.
02. Nowhere Fast.
03. Neverland.
04. Shadows.
05. Exodus.
06. Made In Heaven.
07. Let The Wind Carry You Home.
08. Enigma.
09. Mastermind.
10. Path Of Destruction.
11. Children Of Tomorrow.
BONUS TRACKS
12. Aches & Pains (previously unreleased featuring Ivar de Graaf Former Within Temptation)
13. Let The Wind Carry You Home (acoustic version featuring Ivar de Graaf on acoustic


Ian Parry - Lead & Harmony Vocals.
Joshua Dutrieux - Guitar, Bass & Keys.
Ivar De Graaf - Drums & acoustic guitar.
Henk Van Der Laars - Guitar.
Lou St Paul - Guitar.
Marcel Van Der Zwam - Bass.
Erna Auf Der Haar - Female Choirs.
Rosita Abbink - Female Choirs.



LMC320
EAN6419922003206


• Fourth instalment of the complete reissue of the previously out of print Consortium Project back catalogue.
• This new edition comes fully remastered and loaded with exclusive bonus tracks.
Promo videos for 'Nowhere Fast' and 'Enigma' already on YouTube
• All star cast featuring members of Elegy, Within Temptation, Wintersbane and Ayreon.
• Ian Parry is available for interview now via email or Skype, email requests to promo@lionmusic.com
• Reviews in all leading rock/metal press.



Consortium Project V
Species

Consortium Project III
Terra Incognita

Consortium Project II
Cpntinuum In Extremis