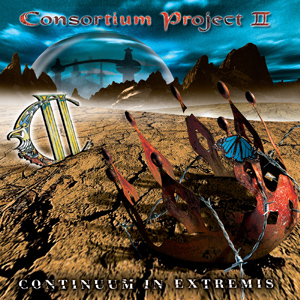 LMC316
EAN6419922003169











01. Continuum (in extremis)
02. Asylum Seekers
03. The Catalyst
04. Intrusions of Madness
05. (momentary) Lapse of Reason
06. Mirror Image
07. Sentiment In Sanctuary
08. What You Sow, You Reap
09. Asphyxia
10. Collide-O-Scope (When Past And Present Collide)
11. Poetic Justice
12. Intrusions Of Madness (bonus demo)
13. Poetic Justice (bonus demo)



IAN PARRY – lead, harmony, Choir & backing vocals, Keyboard/synthesizer programming.
JAN BIJLSMA – Bass guitar on tracks: 2, 4, 6, 8, 9 & 11
DIRK BRUINENBERG – All drums.
PATRICE GUERS – Bass guitar on tracks: 1, 3, 5, 7 & 10
STEPHAN LILL – Guitars on tracks: 2, 4, 5, 6, 8 & 9 (Additional 2nd solo part: track 2)
PATRICK RONDAT – Guitars on tracks: 1, 3, 7 & 10. (Additional solo guitars on track 2, "Asylum Seekers" & track 4, "Intrusions of Madness" 1st & 3rd solo parts).
G‹NTER WERN÷ – All Piano, Organ, Keyboards, Synthesizer's on track: 3, 6, 7 & 8.
THOMAS YOUNGBLOOD – Guitars on track: 11





Produced by Ian Parry.
Mixed by Tommy Newton at Area 51 studios, Germany.
2011 Remaster by Marcus Teske at Bazement Studios, Netherlands.



www.ianparry.com
www.myspace.com/ianparrytheartist



Consortium Project V
Species


Consortium Project I
Criminals & Kings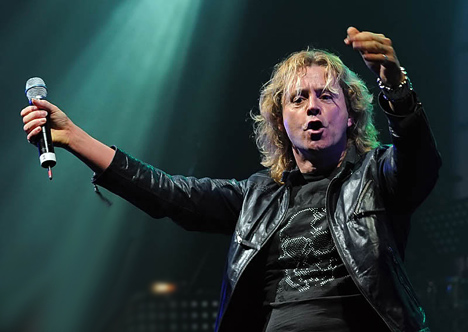 The Lion Music CONSORTIUM PROJECT special edition reissues series continue on 27th January 2012 with the powerful second movement "Consortium Project II - Continuum in Extremis". Consisting primarily of 11 progressive melodic power metal tracks, including a inspirational rock ballad with additional 2 bonus tracks in demo versions of "Intrusions Of Madness" and "Poetic Justice" both discovered in the Consortium Project archives.
This second movement in the five part story sees lead vocalist and band mastermind Ian Parry (Elegy, Crystal Tears) base his fictional concept story on many of the present day issues and created a theoretical idea of a world run by a new singular female species called NOEFEMS. Ian Parry comments "I was flicking through pages in the Oxford English dictionary and it suddenly dawned on me, that the word feMALE is derived from the masculine word MALE, and apart from the word FEMININE, women do not have a word purely of feminine origin to describe their own singular gender", and thus the idea was born".
This formidable and awe inspiring story, incorporates many issues and topics, which were in the media at the time of original release in 2001 such as the discovery of the Human Genome, Global Warming (the Kyoto agreement ), the issue of human cloning and also the hysteria we've seen around Reality T.V. programmes. All these relevant points have been pieced together with real historical facts. The creation is a fictional world going out of control, which is saved by women (Neofems), who prevent man from destroying the planet. Their realization is a new peaceful world enclosed in a Biosphere, where Man (now referred to as Monomales), have no part of this new order.
The strength of Consortium Project II lay not only in Ian's unique lyrical concept and story telling skill, but is also in the incredible performances and co-written songs by some of the world's best sympho-progressive metal guitarists in Stephan Lill (Vanden Plas), Patrick Rondat (Elegy) and Thomas Youngblood (Kamelot), who enhance the atmosphere of this cleverly written concept album.
Ian Parry who produced & personally coordinated the production duties for Consortium II recorded the album in various studios throughout Europe and the USA. "Continuum in Extremis" was mixed by ex-Victory guitarist/producer Tommy Newton (Helloween, Elegy, Kamelot, & Ark) at his Area 51 studios in Germany.
Consortium Project II is a unique collaboration and a must for Progressive-Power metal music listeners around the world.


• Second instalment of the complete reissue of the previously out of print Consortium Project back catalogue.
• This new edition comes fully remastered and loaded with exclusive bonus tracks.
• All star cast featuring members of Kamelot, Vanden Plas, Elegy etc.
• Ian Parry is available for interview now via email or Skype, email requests to promo@lionmusic.com
• Reviews in all leading rock/metal press.