Epic storytelling with an all-star cast make Anton Johansson's Galahad Suite one of the best concept albums you will hear in 2013, out 24 May.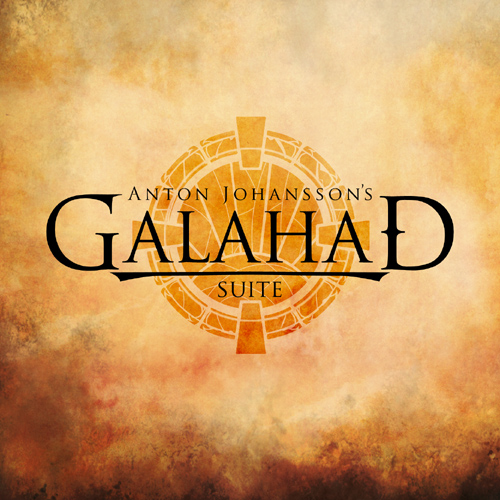 Lion Music are proud to announce the addition of ANTON JOHANSSON'S GALAHAD SUITE to the label's roster for the release of the epic "Galahad Suite".

With a sound that runs across progressive rock/metal, melodic and hard rock grounds with equal measure, "Anton Johansson's Galahad Suite" is the result of an idea that has been in the head of former Mister Kite member Anton Johansson for almost 30 years and features an array of talented musicians including Linus Abrahamson (guitar and bass), Carl Lindquist (vocals), Mats Bergentz (Drums), Sebastian Berglund (Keyboards), Anna Forsvall Lundmark (Cello) and backing vocal by Evelina Andersson, Ellen Abrahamson and Mikael Cederhag.

The album also boasts notable guest performances by guitarists Mattias IA Eklundh (Freak Kitchen, Freak Guitar), Magnus Karlsson (Primal Fear, Allen/Lande, Starbreaker), Jonas Hansson (Silver Mountain), Dennis Post (Star*Rats) and Magnus Kristensson (Mister Kite, Planet); along with keyboards by Jens Johansson (Stratovarius, Yngwie Malmsteen, Dio) and Lalle Larsson (Karmakanic, Agents of Mercy, Electrocution 250) and additional vocals by Alf Wemmenlind (Mister Kite, Fifty Grand Suicide).

On the albums concept, Anton Johansson comments, "Sir Galahad was raised to be pure and by that supposed to please God and therefore be shown the way to the Holy Grail. In my take of the story he meets ordinary folk along the road who makes him doubt the quest. He refuses to be used as a puppet and a tool for others and stands up for himself. Thus he pleases God who grants him his wish. The journey from a Hope for others, to a Man for himself. Each track depicts a step of Sir Galahad's quest".

Project mastermind Anton Johansson, born 1960, started playing piano when he was nine years old, guitar at 12 and bass at the age 15. Like everybody else he nursed the dream of becoming a rock star and played in lots of local bands. In the mid 90's he founded Lion Music act Mister Kite with whom who he recorded and toured with supporting acts like Bruce Dickinson, Dio and SAGA. In 2007 he joined forces with Linus Abrahamson (Andromeda, The Codex) to finish the long-time coming project The Galahad Suite.

Lion Music are pleased to confirm Anton Johansson's Galahad Suite will be released on 24th May 2013 on digital download platforms.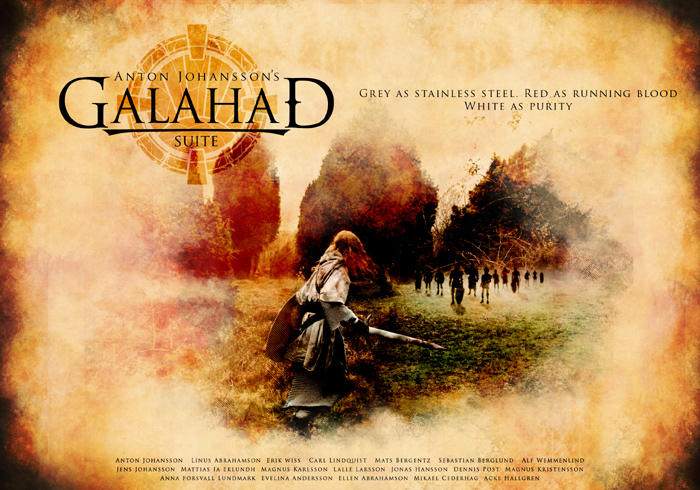 01. Galahad – The Hope
02. Somewhere – The Quest
03. Happy – The Incident
04. Hunted – The Decision
05. Morning Sun – The Battle
06. Loneliness – The Peace
07. Never Alone – The Victory
08. Coming Home – The Reward
09. Vision Divine – The End
10. Galahad – The Man


Linus Abrahamson – Guitar & Bass
Carl Lindquist – Vocals
Mats Bergentz – Drums
Sebastian Berglund – Keyboards
Anna Forsvall Lundmark – Cello
Erik Wiss - Additional keyboards
Evelina Andersson – Backing vocals
Ellen Abrahamson - Backing vocals
Mikael Cederhag - Backing vocals

Guest performances:
Mattias IA Eklundh – Guitar
Magnus Karlsson – Guitar
Jens Johansson - Keyboard
Lalle Larsson - Keyboard
Jonas Hansson – Guitar
Alf Wemmenlind - Vocals
Dennis Post – Guitar
Magnus Kristensson – Guitar



LMC340
EAN6419922003404



www.galahadsuite.com
www.facebook.com/GalahadSuite
www.youtube.com/GalahadSuite



• First class concept album with an all star cast •
• Strong mix of heavy and melodic moments within interesting song textures •
• Anton Johansson is available for interview via email or phone in Swedish or English •
• Reviews in all leading rock/metal press (printed and web) •