Originally released in 2003 "The Seventh Sign" marked the debut release of progressive metal act Section A. Now on 17th August 2012 the album sees a limited edition digipack reissue of only 500 units along with an additional bonus track not featured on the original release.



| | |
| --- | --- |
| | |
Having previously released two instrumental albums on Lion Music, Danish guitarist Torben Enevoldsen needed a change of pace and wanted to write an all-vocal album. The result was "The Seventh Sign".

Torben Enevoldsen's initial basic idea was to simply put together a band of musicians he admired and would like to work with. So in the beginning of 2001, he began writing down names of musicians and started sending out inquiries.

Andreas Lill, drummer of the German prog metal band Vanden Plas was the first musician to join. Soon after, the former Lion's Share vocalist Andy Engberg joined completing the initial Section A line-up.

Meanwhile recruiting members for Section A, Enevoldsen had been busy writing material for the band. The style would be a blend of very melodic hard rock and the more aggressive and complex prog metal. While Torben was keeping busy writing the music, Andy Engberg and his friend Conny Welťn wrote the lyrics.

The recording sessions for the first album began in the spring of 2001, and went on and off throughout the summer. Apart from all the guitars, Torben also handled the bass and basic keyboard playing for the album. To add some additional flavour, Enevoldsen decided to ask Derek Sherinian (Planet X) and GŁnter Werno (Vanden Plas) to participate, doing a few keyboard solos. They both accepted and their performances were nothing short of breathtaking!

By the fall the recordings were finished and soon after, the mix and mastering were done resulting in the debut album "The Seventh Sign". The album was released by Lion Music and Marquee/Avalon in April 2003.

Now some 9 years the later "The Seventh Sign" gets a special reissue in a strictly limited edition digipack format with the added bonus of the instrumental track "F.Y.I" on 17 August 2012.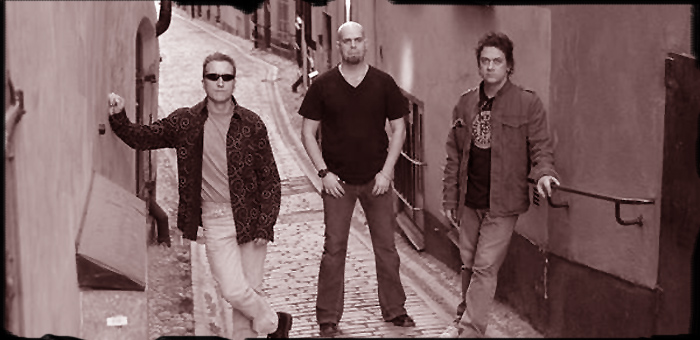 01. The Seventh Sign.
02. Riot.
03. Pray For Rain.
04. Nightmare.
05. Tomorrow.
06. The Man In The Mirror.
07. Killing Fields.
08. Into The Fire.
09. F.Y.I. (bonus track)


Andy Engberg – Vocals
Torben Enevoldsen- All guitars, keyboards and bass.
Andreas Lill – Drums
Derek Sherinian – Keyboard solos on 1 & 4.
GŁnter Werno – Keyboard solo on 5.



LMC330
EAN6419922003305



www.torbenenevoldsen.com


● Limited Edition digipack reissue of only 500 units worldwide ●
● Additional bonus track for this edition ●
● Features past and present members of Fatal Force, Vanden Plas, Lion's Share, Speaking to Stones & Dream Theater ●


Section A
Parallel Lives

Section A
Sacrifice

Acacia Avenue
Acacia Avenue