TOMORROW'S EVE - The Tower
Lion Music

Metal Express Rating: 8.5/10

Release Date: 2007-05-29

by: GEORGE FUSTOS

Email: george(at)metalexpressradio(dot)com www.metalexpressradio.com

The members of Tomorrow's Eve have indeed turned the page. They are now at a level that few bands ever achieve in their lifetime. What a difference a year makes. Their last release, Mirror of Creation II – Genesis II in 2006, was good, but who in their right mind expected this? The Tower sounds as if the band went back to music school, just graduated, and put out this new EP. The music on it sounds far superior to what anyone could have predicted -- it is that good.

This 4-track EP is a limited edition CD album that was put together to give fans an idea of what to expect on the bands next full-length album, expected to be released after their European tour with Circle II Circle. It contains some new music as well as some re-recorded material with a 2007 spin on it. It will also hint at what direction the band is headed. The band will be using SU-2 Studios (Germany) once again where they are already booked for their latest undertaking. TheTower is dark and aggressive, something that will be carried over to their new full-length release.

The band remains intact with the same line-up from their last release. "The Tower" and "Remember" are the two new songs, along with different versions of "Success" and "Not From This World." Guests include Jennie Kloos, once again with her beautiful voice, and Phil Hillen. The EP is a little over 22 minutes, but seems to last much longer while you listen to it from beginning to end, leaving you wanting more. You'll just have to wait for the band's next release, which is exactly the sole purpose for this EP tease.

"The Tower" coming in at a hair under 7 minutes showcases the band's new found talent equally amongst themselves, but Tom Diener's drumming is clearly the highlight. "Remember" comes in around 6 minutes, and the emphasis is on Martin LeMar's strong voice. While "Success" is a different version, the drumming on it is just plain out of this world and all over the place. The keyboard playing by Oliver Schwiekert is quite evident. The new "Not From This World" once again highlights the incredible voice of Jennie Kloos. The duets with Martin LeMar are just beautiful. Of course, the bass playing of Chris Doerr and the guitar magic of Rainer Grund is as solid as ever, keeping everything together quietly in the background. Okay, maybe not quietly.

While The Tower is a 4-track EP, it is also a collectors item and in short supply. There are a few more copies available from what the band's Web site is saying. Therefore, fans of Prog Metal and especially fans of Tomorrow's Eve should get their act in gear unless you want to be saying "I wish I picked that CD up while I had the chance" down the road. You won't be disappointed one bit.
Tomorrow's Eve: The Tower
This limited edition four track single is a foretaste of the style to be expected in the German heavy classic rock band's next (fourth) full studio work. In the title track which opens the CD, you can hear traces of Ian Gillan's influence in Martin LeMar's clearly enunciated and powerful voice. Rainer Grund's tasty and fast-flowing guitar lines glide over symphonic keys and driving bass and drums in this anthemic opener and the band also display the tender side of their nature in the piano accompanied breathy ending, along with the similar opening to the next song, "Remember". Le Mar is at his most fervent here underscored by some great melodic bass from Chris Doerr and towering keys from Oliver Schwickert giving the song a heady operatic conclusion.

Side 2 as it would have been, contains updated material from the band's early career. "Success 2007" moves more firmly back into the band's metal roots, clobbering the listener from the outset with spitting guitar and drums before the pace is cut back to allow LeMar's vocals to come through. One of the best male metal vocalists around to this reviewer's ears, Le Mar delivers the words with supreme force and clarity over a gradually built riff and string synth/piano accompaniment which carry the track through its paces between verses. "Not From This World 2007" completes the disc with the inclusion of guest male and female vocalists in this poignant duet.

If the next full album is as good as the material presented here we are looking at a top band in this genre.


Track Listing
1. The Tower
2. Remember
3. Success 2007
4. Not from this world 2007
Added: July 24th 2007
Reviewer: Richard Barnes
Score:

Related Link: Lion Music
http://www.virtuosityone.com/reviewroundup0507.htm

Bouncing back quickly from last years recommended 'Mirror Of Creation II: The Genesis', Tomorrow's Eve have wasted no time in putting together a rather special little EP entitled 'The Tower' to celebrate their recent European tour with Circle II Circle. The EP contains 2 tracks from their next album in 'The Tower' and 'Remember' which are 2 quality progressive metal tracks that combine great melody mixed with musical light and shade and the ever impressive vocals of Martin LeMar. The keyboards of Oliver Schwickert have been notched up a tad compared to 'Mirror II' and this is of benefit to the new material working incredibly well with the punchy guitar work of Rainer Grund which suggests the next album will be something truly special indeed. The EP is rounded out with new recording of tracks from the bands back catalogue in 'Success (2007)' and 'Not From The World (2007)'. The former is riff heavy and menacing whilst the later is mainly pian
o led and atmospheric and again showcases LeMar's vocals to fine effect. Overall a very tidy little package and a good starting point (given the low price) for anyone that has yet to sample Tomorrow's Eve own personal take on the prog metal genre.

Rating - 88%


Tomorrow's Eve / The Tower
Lion Music / May 2007
4 tracks / 22:18
At the end of my review of Tomorrow's Eve's last album "Mirror Of Creation 2 - Genesis II" I wrote that I had the feeling that the band's best was yet to come and this 4-track single proves me right. This single ties in with the finalisation of a European tour with Circle II Circle, but is also meant as a tease for the band's upcoming full-length album. Songs like "The Tower" and "Remember" show a slightly darker and more aggressive side to this German progmetal band, but one that 's very more-ish. Also featured are new versions of two older songs, viz "Success" and "Not From This World". If this is an indication of what we might expect from the band later this year (I hope), then Lion Music have another ace upon their sleeve. To be continued! (CL)
http://www.t-eve.com
review from www.mindview.be
Tomorrow's Eve - The Tower (Lion Music) By: Joe Florez www.live4metal.com
This is a 4 track CD single to tie over fans until their next offering. Their last release, Mirror Of Creation II was the first time that I had heard of this German progressive metal outfit and they just absolutely blew my mind. Now, they are giving the fans a small glimpse into their world and let you know where they are headed with their music. There are two new cuts and two re-workings of older songs that are upgraded to what they have become now. The title track shows a much more aggressive sound from the boys. Martin's voice starts out subtle and calm as he sings accapella with only ambient soundscapes to accompany him, but then the rhythmic drumming comes into play and soon enough things get amped up.

The guitars are fierce and the vocals are leaner and meaner. Just because the song gets a little ugly, it doesn't necessarily mean that it will become devoid of melodies because it doesn't. They are there intact, but just now happen to share notes with a darker vibe. It's not overly complicated and it's paced just right. It's vibrant and energetic without ever losing interest. Thrown into the mix is some classic 70's rock style keyboard work, but has a bit more of an edge and it works out nicely. "Remember" is basically a power ballad of sorts. This one brings down the house like no other. Martin's set of lungs really shines through as he croons his way with emotion and conviction. Everyone else plays their parts perfectly going with the flow from slow to bombastic in the choruses. It's at the half way point where things really get going and head in the prog route, but then get back to the beginning again. Simply put…powerful! "Success 2007" is just a blazing number that runs the gamut and refuses to hold back. This track is revamped up from their debut and even though I have never heard it, I'm more than positive that this is much better and more mature. The final track on here is "Not Of This World 2007" which is a true ballad accompanied by a piano and a soft female vocalist to trade off on. There is some tympani and string work to make this one majestic and beautiful.
I am not one to indulge in CD singles, but this is a must have and a keeper. I have no idea what's in store for the next disc, but if this is any indication then I am chomping at the bit and waiting anxiously for it. Get it!
www.lionmusic.com | www.t-eve.com
Tomorrow's Eve – The Tower (Single/EP)


2007: Lion Music

This is one EP that will leave you begging for more. Right off the heels of their opus, Mirror of Creation II – The Genesis, Tomorrow's Eve have released a four track EP of both new & re-recorded material that revisits their earlier days. In the vein of Blind Guardian & Savatage, this quintet provides hard driving technical arrangements with heavy metal stamina. Being a rush of straightforward tracks the title cut opens with its mysterious intro, leading into the dark grinding mood laden atmosphere while the other new cut, "Remember" offers up gloomy balladry with its occasional guitar crunch that releases tension within the more eased back soundscape.

"Success" is the first of the re-recorded cuts, which constitutes upon an early Dream Theater influence while the ballad "Not From this World" is piano laden, featuring the guest vocals of Jennie Kloos, being in complete contrast from the rest of the single. With this limited edition single/EP giving us a hint on what is to come from their next release, one can only behold anticipation.
Added: May 18th 2007
Reviewer: Tommy Hash
Score:






TOMORROW'S EVE 'The Tower' (EP 2007) Lion Music www.lionmusic.com
Following on from last year's 'Mirror Of Creation II' the band are releasing this four track EP to tide fans over until their next album. The two all new songs, the title track and 'Remember' are enjoyable epic filled tunes with gentle piano one minute and then massive guitars the next. Like last year's rather good album they remind you of Queensryche and Savatage. Also on here are two updated versions of 'Success' and the beautiful piano led 'Not From This World' which features Jenny Kloos guesting on vocals.
Roll on the new album is all I can say!
****
Jason Ritchie
www.getreadytorock.com

TOMORROW'S EVE - Mirror Of Creation 2 - Genesis II
Lion Music

Release Date: 2006-09-22

by: GEORGE FUSTOS

Email: george@metalexpressradio.com www.metalexpressradio.com

Lion Music, a label out of Finland, has brought out yet another fine Progressive Metal release. It turns out that if you are a fan of this particular genre (Progressive Metal) then you don't have to look any further than Lion music. They have been signing bands and releasing some of the finest Progressive and Melodic Metal music over the last few years. It appears that with Tomorrow's Eve they may have hit a home run.

Tomorrow's Eve was founded in 1998 in Idar-Oberstein, Germany. Interestingly enough, this band has had a different line-up for each of its studio album releases: three releases to date. Here is a quick discography summary for Tomorrow's Eve ... 1999 - The Unexpected World, the band's first album was composed and recorded at the Bazement (Basement) Studios in Wiesbaden, Germany, and before long they got a deal with the label B. Mind Records in Berlin, Germany. The release came in October 2000 with the official line-up (according to the album) consisting of the following musicians: Peter Webel (vocals), Rainer Grund (guitars), Oliver Schwickert (keyboards), Sascha Hilles (bass), and Ralf Gottlieb (drums). Tomorrow's Eve surprised everyone with this debut album and were hailed as the new German Prog Metal sensations. The second album, Mirror Of Creation, began in mid-2001 and was completed by the end of that year. It was recorded April through June 2002, again at the Bazement (Basement) Studios, and was officially released in March/April of 2003. In June 2002, Ralf and Sascha decided to leave the band because of personal stress. In September 2002, Peter became another casualty. Replacements needed to come quickly as possible, and Peter was replaced right away, as luck would have it. His replacement was a vocalist named Rouven Bitz. A new line-up (consisting of Rainer Grund, Oliver Schwickert, and Rouven Bitz) for Tomorrow's Eve was complete, according to the band. When playing live, they would find guest musicians to take on the bass and drum responsibilities. By this time, B. Mind Records discontinued production and Tomorrow's Eve had to find a new label. Again, lady luck played part in their fate and Mirror Of Creation was released on TWS-Source Of Deluge (SOD) Records in 2003. By the time Tomorrow's Eve finished creating Mirror Of Creation, it turned into a 70-minute concept album. The band's line-up changed slightly by replacing Sascha Hilles with Rene Muller on bass. Ralf was replaced with Oliver Jungmann on drums for a very short while who eventually left to join Demons Seed sometime in 2003. It turns out that Oliver Jungmann and Rene Muller had other aspirations and the new rhythm section turned out to be Chris Doerr on bass and Tom Diener on drums. In November 2004, a new vocalist named Martin LeMar began to rehearse songs with Tomorrow's Eve. It was just a matter of time before he completed the band. To put it mildly, a lot went on with Tomorrow's Eve from the time they released their debut album to the time they started working on their third and most recent album.

The band's latest and highly anticipated follow-up is Mirror Of Creation 2 - Genesis II, released on September 22, 2006 by Lion Music. The new album was mixed and recorded at SU-2 Studios in Illingen, Germany. It also has guest vocalist Jennie Kloos appearing on 2 tracks, and guest keyboard player Vivien Lalu and special guest appearance by Joshua Grund taking part in a respective track as well.

This answered some of the questions placed upon them by the band's response with Mirror Of Creation 2 - Genesis II. Whether or not Tomorrow's Eve has progressed or gotten better from MOC to MOC 2 is something that has been debated by many already. The fact is that you can't say any other than the band sounds different than they did previously. That's it! Bottom line! With all the personnel shuffling, turmoil, and revamping going on over the years, how can you accurately assess and answer the question on whether or not the band has progressed? If you change musicians (especially as often as Tomorrow's Eve does), you are going to get a different sound. When Tomorrow's Eve comes out with two or three releases in a row with the same line-up of musicians, only then can their progression be accurately assessed. As far as talent is concerned, they are all good musicians and have complemented each other nicely to produce good sounding albums.

Focusing on the musical aspects of Mirror Of Creation 2 - Genesis II, there is one thing that stands out right away and takes the band to the next level -- the addition of Martin LeMar. He without doubt brought new life into Tomorrow's Eve with his powerful, aggressive, and intense singing voice. The band retained its heaviness, if not turned it up a bit. The album is your typical Progressive Metal style, being melodic at times and heavy at others. It has a great overall sound from beginning to end. There's really no comparison of this band to the others out there. It is Progressive Metal … what else is there to say other than it's a concept album sequel to a concept album. It has all the ingredients of a good Prog Metal LP: heavy bass, impressive drumming with equally noticeable cymbal work, synthesized keyboards that are intense as well as mellow when fitting, and the same can be said for the piano work, strong powerful vocals that take charge, killer shredding on the guitar, heavy riffs, mind-blowing solos at all levels -- all being played by talented musicians. Albeit that Rainer Grund is no John Petrucci, and Chris Doerr is no John Myung … one can see where this is going ... in the end, if you like this particular genre of music, go out and treat yourself to a new experience!

For more information about the band or label (remember they sign lots of good Prog Metal bands), check out these sites:

Tomorrow's Eve Web site
Myspace Web site for MOC
Lion Music Web site

To contact by E-mail: info@t-eve.com or info@tomorrows-eve.de



Tomorrow's Eve - Mirror Of Creation 2: Genesis II (8,5/10) - Germany - 2006




Genre: Progressive Metal
Label: Lion Music
Playing time: 68:41
Band homepage: Tomorrow's Eve


Tracklist:

The Trials Of Man

Lion's Music has been a victim of releasing some clunkers this past summer. Some instances would include FROM BEHIND and HAUTEVILLE just to name a couple. They didn't live to the expectations that LM has been known for which is pumping out talented Progressive music from around the world. Well the turn for the worst has just gotten better with a nice surprise from TOMORROW'S EVE. I have never heard of the band, but was pleasantly surprised at what these guys are capable of. This is the groups third serving and this is a continuing story that began somewhat on numero uno and continued on their sophomore effort that left some questions unanswered which will all now come full circle here.

"Amnesia" is a very strong beginning track as we are treated to some fine musicianship as everyone gets down with their musical instruments. Neo classical keyboards float around on the composition, but never drowning out the other folks. A technical rhythm section is exploited here as the drums are performed flawlessly with some difficult time changes and as for the guitar work, forget about it. It is supreme. Martin LaMar's voice is top notch as he is able to project through the speakers with greatness. It's strong, manly and full of conviction much in the way that Tomas Englund's from EVERGREY is. This may be mid paced, but filled with excitement and unpredictability.

"Pain" just absolutely goes for the throat as everything gets beefed up ten fold with quick feet work on the double bass drumming and the six stringers have more oomph in them. The thing that remains consistent here is the professionalism as it never gets sloppy or loses identity. The neo classical elements remain intact and are utilized, but used in moderation. "The Eve Suite" is the second longest epic tune on here and it's a mixed bag of power ballad and heaviness that is all mixed in a cauldron very well. It never leaves you bored. Only intrigued. The first half of the disc is pretty straight forward without getting quirky until we hit "Not From This World" which gets down with the funky Jazz fusion and adds some atmospheric moments. However, it remains a joy to hear as it won't deter you unlike other undreground artists in this genre. In the end, what the guys have released is nothing short of breath taking as you are taken on a whirlwind of sounds that are always fresh and original. There is a perfect blend of past meeting the present and taking the music to new dimensions. It's loud, passionate, angry and in the end… it's supreme!

(Online November 27, 2006)
TOMORROW'S EVE - MIRROR OF CREATION 2 - GENESIS II (B+/B) Lion Music,
2006
12 tracks (13th hidden), RT: 68:48

Prog metal is everywhere these days and Tomorrow's Eve are here to throw their hat in the ring with a powerful follow-up to 2003's MIRROR OF CREATION. Starting off with an Evergrey-styled intro the band launch into the decidedly Dream Theater-inspired crunch of "Amnesia," showing a strong grasp of expected prog metal skills. Next up is "Pain" and here we are treated to a heavier animal, new vocalist Martin LeMar (Lalu) especially good at conveying aggression with intensity. A few average tracks ensue but then we are introduced to the truly excellent "The Market Of Umbra," with a riff to die for and some emotionally satisfying vocals from LeMar. Female vocals appear on "Not From This World" and honestly this is beginning to sound just a bit cliched, but it's done well and does provide some sonic variation. Another killer riff hits us on "Irreversible" and there is some really skillful and spirited playing on tracks like "Human Device" and epic closer "The Trials Of Man." The production is OK but a bit raw and I can't help thinking I've heard a lot of this before but Tomorrow's Eve play with such fire and conviction that you can forgive some of the similarity in sound to their peers. I suspect Tomorrow's Eve would be a killer band to see live and I look forward to hearing them progress on subsequent albums. Good stuff with lots of potential...
- Neal Woodall (MysticX9@gmail.com)

Detritus Rock/Metal e-zine
"Rock Hard With A Purpose"
http://groups.yahoo.com/group/Detritus/
http://www.myspace.com/detritusezine
Tomorrow's Eve
Mirror of Creation 2 Lion Music
Comments: They are promoted as very heavy, very melodic and very accessible, and the truth is, that is certainly an accurate assessment. This record is the continuation of the last one Mirror of Creation released in 2003. After much tension among the band, the band has been reassembled with only Rainer Grund and Oliver Scwickert remaining.
The concept of these albums according to the band's Lion Music site is: "A man wakes up in a dirty alley with no idea who he is. He is badly hurt and taken to a hospital, and soon enough, everyone has given up on trying to find out more about his identity - everyone except for one doctor. She takes him in and tries to help him remember. Yet, the more he remembers, the less he wants to. As certain fragments of his past finally return to him, he understands the he was no ordinary man, that he grew up as part of an experiment which he himself then brought to a bloody end and the doctor who is taking care of him, may have been involved." Kind of sounds like the Operation Mindcrime themes of Queesryche doesn't it?
The focus here musically on the follow up Mirror of Creation 2- Genesis II seems to be powerful vocals above everything else. And with new lead singer Martin LeMar, Tomorrow's Eve succeeds in this respect for sure. The guitars are handled by Grund and consist of power metal riffing throughout as well as several well timed progressive metal guitar leads. The lead work is best seen on tracks six "Not from This World" and nine "Distant Murmurs." Heavy as much of it is there are the traditional progressive metal elements like outstanding keyboards from Oliver Schwickert which can be seen pure bass guitar from Chris Doerr and solid drumming of Tom Diener. But the songs are framed for Le Mar to star and he steps up big time.
On track four "The Eve Suite" which has five sub parts in it, the keys act as almost a piano at times in a slow song and LeMar has to sing both rock and soft rock vocals. His sounds range from Geoff Tate sounding metal vocals to classic Yes vocalist Jon Anderson's higher pitched range. The production quality is good and the length is prototypical progressive metal style of over an hour of music. The last track "The Trials of Man" is 17 minutes long and covers a lot of musical territory. It has soft tones with piano, killer shred lead guitar work, powerful riffs and LeMar belting out wonderful vocals. Twelve minutes in there is silence for about four minutes, then at 16 minutes a rock piano rhythm emerges from the darkness 'til the end of the song.
Folks, this is an interesting musical journey that fans of progressive rock and metal should enjoy. A little more lead guitar would be nice from Grund, but the times he does approach solos they are well done. This album is less than spectacular but better then most.
Band Lineup:
Martin LeMar - vocals
Rainer Grund - guitars
Oliver Schwickert - keys
Chris Doerr - bass
Tom Diener – drums
Track Listing:
01 - Man Without A Name (0:46)
02 - Amnesia (6:33)
03 - Pain (3:25)
04 - The Eve Suite (9:00)
I) A Gentle Light
II) Shelter And Hope
III) Days Turn Into Weeks
IV) Eve
05 - The Market Of Umbra (4:48)
06 - Not From This World (4:14)
07 - Eye For An Eye (0:59)
08 - Irreversible (4:56)
09 - Distant Murmurs (5:31)
10 - Rebirth (5:44)
11 - Human Device (5:45)
12 - The Trials Of Man (17:00)
HRH Rating: 7.6/10
Tomorrow's Eve – Mirror Of Creation 2 ~ Genesis II
Tracklist: Man Without A Name (0:46), Amnesia (6:33), Pain (3:25), The Eve Suite (9:00), The Market Of Umbra (4:48), Not From This World (4:14), Eye For An Eye (0:59), Irreversible (4:56), Distant Murmurs (5:31), Rebirth (5:44), Human Device (5:45), The Trials Of Man (17:00)
Three years after Mirror Of Creation (reviewed by colleague Andy Read), the German prog rock band Tomorrow's Eve continue their concept with this new album. Musically and lyrically there are obvious ties to the first album and a few questions that were left open by the Mirror Of Creation album are answered on this new release. For readers who do not know this band, they play true classical progressive metal with obvious musical links to bands like Evergrey, POS, Poverty's No Crime and Queensr˙che, in short: very heavy at times, very melodic but also very accessible. Since the first two albums the line-up of the band has changed, leaving only Rainer Grund (guitar) and Oliver Schwickert (keys) as original members. Later on Tom Diener (drums) and Chris Doerr (bass guitar) joined the band until Martin LeMar (vocals) finally completed the new Tomorrow's Eve in 2004. Two years later the band found in Lion Music a new label and so they are back with an impressive concept album.
The CD kicks off with a typical prog metal track filled with staccato riffs, melodic vocals, piano parts and lots of musically interesting solos, clearly stating the band's influences, like POS, Vanden Plas, Symphony X and Ivory Tower. The first memorable song is called The Eve Suite, a track with a rather spooky musical atmosphere, lots of rhythm changes and this is also the first song where singer Le Mar reminds me of Geoff Tate, the lead vocalist of Queensr˙che. The two tracks that follow also sound like that famous Seattle band, mainly due to the female voice in a song Not From This World.
Eye For An Eye is a piano and vocal intermezzo before the band continues with its rather familiar prog metal sound. Especially a song like Irreversible brings back memories of the fantastic Promised Land album. Sometimes the band goes over the top, as in Human Device, a song that really makes your head spin around and around… After five songs the music of Tomorrow's Eve is getting a bit too familiar and the musical diversity starts to fade away. But the band saves the best for last as they end this CD with the epic (17 minute) The Trials Of Man. A piano intro is followed by lots of heavy guitar riffs and shreds, before the vocal parts come in and make this song really bombastic and dramatic. Of course you can also enjoy some really good guitar and keyboard solos during this song, but after 11 minutes the music fades away, leaving the listener with 5 minutes of bloody silence at the end. How original, please give me a break here, why end this rather good prog metal album in such a boring and also predictable way????
As it is a concept album I will give you all a short summary of the story, which kind of reminds me of an Ayreon story… A man wakes up in a dirty alley with no clue who he is, and where he is. He is badly hurt and he is taken to hospital. Nobody seems to be missing him and after a while everyone had given up on trying to find more about his identity. A certain doctor however takes him in and tries to help him to remember. However the more he remembers the less he wants to. As certain fragments finally return to him he understands that he was no ordinary man. He grew up as part of an experiment which he brought to a bloody end by himself. The doctor who takes care of him, may also have been involved, so how is this going to end…..
Enjoy the story but most of all enjoy the music as this CD is a must for prog metal lovers!
Conclusion: 8.5 out of 10
Tomorrow's Eve - Mirror Of Creation 2 – Genesis II
Lion Music
file under Prog/sympho metal

Winston: A mysterious intro opens the second album of Tomorrow's Eve. After the well-received debut album 'The Unexpected World' the German based band steered into dire straits but after the recruitment of three new members they were able to restart the band in time. New singer Martin Le Mar is a true discovery and shines on 'Mirror Of Creation', a conceptual album, you know, an album with a storyline.

Concept albums are common these days in progrock and metal and that threatens the originality. I often wonder where I have heard or read certain storyparts before but fortunately the music is what it's really about. The ferocity and strongness of this album is what surprised me. Sure there the ever present Dream Theater like breaks but Tomorrow's Eve offers more than just that. I detect some old style Vicious Rumors even I swhat I realize while I'm writing this review. In the album concept it is expected to shift between heavy and calmer songs and that is also the case here. Singer LeMar keeps it all together really fine and in 'Not From This World' a female singer called Jenny Klos (Cheeno) accompanies him and that sounds really nice. A concept album often offers a central piece of music and yep, also present here; 'The Eve Suite' (of nine minutes) but also with 'The Trials Of Man'. Last mentioned song with seventeen minutes is the album closer even. An album the band can be proud of and so the fans will be too.

Rating: 85/100 (details) www.lords-of-metal.nl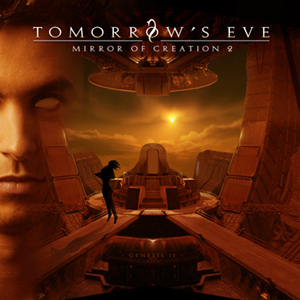 Artist: Tomorrow's Eve
Album: Mirror Of Creation 2: Genesis II (2006)
Label: Lion Music
Website: http://www.t-eve.com

Reviewer: Bill Knispel www.progscape.com

Track List:
01 - Man Without A Name (0:46)
02 - Amnesia (6:33)
03 - Pain (3:25)
04 - The Eve Suite (9:00)
I) A Gentle Light
II) Shelter And Hope
III) Days Turn Into Weeks
IV) Eve
05 - The Market Of Umbra (4:48)
06 - Not From This World (4:14)
07 - Eye For An Eye (0:59)
08 - Irreversible (4:56)
09 - Distant Murmurs (5:31)
10 - Rebirth (5:44)
11 - Human Device (5:45)
12 - The Trials Of Man (17:00)

"A man wakes up in a dirty alley with no idea who he is. He is badly hurt and taken to a hospital, but no one seems to be missing him, and soon enough, everyone has given up on trying to find out more about his identity- Everyone except for one doctor. For her own reasons, she takes him in and tries to help him remember. Yet the more he remembers, the less he wants to. As certain fragments of his past finally return to him, he understands the he was no ordinary man, that he grew up as part of an experiment which he himself then brought to a bloody end... and the doctor who is taking care of him, who has fallen in love with him and whom he has fallen in love with, may have been involved."

Such is the premise of Mirror Of Creation 2: Genesis II, the third album from German progressive metal band Tomorrow's Eve. It is also a direct sequel to their 2003 album, suitably titled Mirror Of Creation.

"Amnesia" is the first proper track on this album, a solid opener with some excellent piano playing and impassioned vocals from Martin LeMar...one can hear the emotion in his voice as the song fades, his voice intoning the repeated outro lyrics "No life in me...a life without memory." Powerful stuff. A brief keyboard wash and ambient interlude, and the listener is then beaten to the floor by the screams and blast beat of "Pain," the following track. LeMar shows ample vocal flexibility here, his vocals screamed without being incoherent, filled with fire and vitriol.

"The Eve Suite" melds a number of elements together, from quiet piano and vocal sections to full band movements with layered vocals and a mid tempo feel that never slides to cliche power ballad territory. At times, LeMar's vocals on the extended suite remind of Geoff Tate, but never to the point of conscious aping of his style.

Of course, it wouldn't be a prog album without an epic, and Tomorrow's Eve does not disappoint with their 17-minute album closer, "The Trials Of Man." Opening with a simple repeated piano figure, the track builds, adding harmonized guitars and subtle synthesized organ. Ultimately, "The Trials Of Man" distills everything the band has to offer into one epic slice of melodic, accessible progressive metal that never feels contrived or over long.

I don't know how accessible this album's story line will be without having heard the first part. Having said this, Tomorrow's Eve has risen above the majority of the prog metal masses, displaying strong storytelling skills, exemplary musicianship without falling prey to needless wanking, and genuinely interesting, multi-faceted vocals. Mirror Of Creation 2: Genesis II is a powerful album, offering new elements on repeated listens, and Tomorrow's Eve should be at or neat the top of most prog metal fan's want lists.

Martin LeMar - vocals
Rainer Grund - guitars
Oliver Schwickert - keys
Chris Doerr - bass
Tomorrow's Eve: Mirror of Creation 2
Germany's Tomorrow's Eve went through a huge lineup change after releasing their 2003 album Mirror of Creation, an ambitious sci-fi concept album. With the exception of guitarist Rainer Grund and keyboardist Oliver Schwickert, the band has now a completely new rhythm section and a new singer. This is the highly anticipated successor to their well-received Mirror of Creation, as the story picks up right where the first disc left off.

You may be familiar with vocalist Martin LeMar through his work in Lalu's Oniric Metal, another progressive metal album that is heavily accentuated by killer riffs, spectacular keyboards, and diverse vocals that range from melodic to smooth to aggressive. Martin LeMar has without doubt brought new life into Tomorrow's Eve. Although he doesn't possess a perfect range, his singing is powerful and intense. He is able to shift from nice clean tones to aggressive, semi-growled screams in places to convey feelings of pain, anger and fear. Though he has his own voice, he reminds me of the singers in Spheric Universe Experience and Poverty's No Crime in that he constantly employs varied singing styles, especially during the heavier, more guitar-dominated passages. One of the songs also has me thinking of Savatage circa The Wake of Magellan. The midtempo track "Rebirth" not only signifies an important turning point in the concept, but it also recalls Zak Stevens' over-dubbed counterpoint vocals. LeMar's voice has a more aggressive tone though.

Musically, the band has retained their heaviness, if not take it a step further. The groove of "Amnesia" perfectly underscores distantly echoing symphonic keyboards and Tom Diener's raw drum sound. The riffage is incredibly thick, especially when merged with the stomping charge of Chris Doerr's bass. LeMar, however, carries over a melodic warmth to the piece, spewing out terrific vocal lines and draping them over a beautiful piano outro, much like the stuff we've come to hear on Vanden Plas' heavier material. The band launches into faster songs on "Pain" and the mult-segmented "The Eve Suite", bringing forth highly complex arrangements and dark keyboards. "The Eve Suite" is a particularly engaging number, as it's made up several movements, each highlighting a different aspect of the band.

Martin LeMar is joined by female vocalist Jennie Kloos on the Middle Eastern-tinged "The Market of Umbra", a song with great vocals and rich keyboard effects; and the challenging "Not from This World", where the two singers' duet soars above seas of melodies and a killer guest synth lead by Vivien Lalu (Lalu, Hubi Meisel). On the instrumental front, there are plenty of unison solos on "Irreversible" and "Distant Murmurs", which reminds me of Circus Maximus because of its great backing harmonies and searing electric guitar.

With all that said, the band saves the best for the last. "The Trials of Man" encompasses everything one might be looking for in prog metal. At seventeen minutes (though there's a long silence after the twelve-minute mark before the song is wrapped up with a sweet acoustic guitar coda), the song is written to perfection. Enchanting piano and synth work, lots of unconventional staccato-style guitar riffage, pounding bass, and soaring vocal harmonies. As a matter of fact, this song features LeMar's most gripping melodies on the album, as he truly opts for a different style that is not too common in the genre.

The production of the album is average; it is not as defined and clear as I like my prog, but it fits the music. Phil Hillen's stereo mixing dictates a more in-your-face attitude that sits very well with the tones of the instruments, as both the drums and rhythm guitars have an undeniable grit to them. LeMar does strain in certain parts, especially when the songs call for clean, Khan-like moments. In those sections, he either chooses to tone it down or undersing. On the heavier, crunch-filled section, however, he is flawless and hard to surpass. Also, considering this is a conceptual work, he likes to move from one style to another, changing vocals quite often to successfully accommodate the mood.

Mirror of Creation 2 is recommended to fans of melodic prog metal who enjoy lots of guitar crunch in their music a la Vanden Plas' Christ 0, Lalu's Oniric Metal, Evergrey's Solitude Dominance Tragedy, and Beyond Twilight's Section X.

Track Listing

Man Without a Name
Amnesia
Pain
The Eve Suite
The Market of Umbra
Not from This World
Eye for an Eye
Irreversible
Distant Murmurs
Rebirth
Human Device
The Trials of Man
Added: October 22nd 2006
Reviewer: Murat Batmaz www.seaoftranquility.org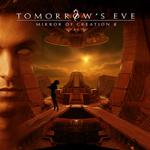 Tomorrow's Eve

'Mirror of Creation II - Genesis II
Can't say I had ever heard this band. Tomorrow's Eve comes to us from the Lion Music label out of Finland. I was really surprised at the quality of this band. Very cool artwork doesn't always equate to good album. In this bands case, great artwork equates to great music. This band has the ability to come across melodic, yet still rock you out. Another musician that I became a fan of guests on the track 'Not of this World'. Vivien Lalu offers up some guest keyboarding. This album is conceptual in nature, and I think has a pretty cool storyline that brings it all together. The story revolves around a man with no identity and the fact that he is apparently part of an experiment. The experiment involves a doctor whom he is falling in love with. The problem is she may be more involved then he may have wanted. As far as this story goes, it reminds me a bit of the way Savatage writes their conceptual pieces. Nonetheless, it's pretty cool stuff and adds a visual element to the album that makes it work all the more. Although these songs bind together to form the complete picture, I still found my favorites. These would include the rocking opener 'Amnesia' that is preceded by a short intro track. I also liked 'Pain', 'The Eve Suite' which adds a multi-part track to the album. 'Not From this World' as I already mentioned, along with 'Irreversible' and 'Instant Murmurs'. Be sure to take in the story and then follow along with this album. It makes it all the more enjoyable.

Overall

Great stuff here! I had never heard these guys until this paarticular release and found it outstanding. The story was great and the music backed it up very well. It's a pretty solid effort that I think should not be missed. Definitely recommended from us here at the Resource!

---
Progressive metal is a tough genre to be classified as. It has to be. Once a prog-metal band starts playing their long instrumental passages laden with heavy riffs and soaring solos, or the thought-provoking and sometimes cryptic lyrics are heard many metal fans scream out "what the hell is this!!!" Then there are fans like me who hear the complexity of the music and the extended length of the songs and thinks "I can't wait to listen to this again." Such is the case with me and Tomorrow's Eve. When I hear the last note on the last song I feel two emotions. One, I am sad that the journey is over. Two, how lucky I am to have the chance to listen to it all over again.
..:: Track By Track ::..
This release is a concept album (whaaaa? A concept album from a progressive metal band? Unheard of…. ;-) ). The story is about a man who wakes up in an alley with no memory of himself. A lone doctor takes up the cause to help the man rediscover his past, only along the way he begins to realize that his past was far from ordinary. OK, so at first it sounds like the plot line for a direct to video movie. Doesn't bother me one bit, though, because the music takes on such a prominent role I tend to forget about the story and focus almost entirely on the booming bottom end and insane riffs. This is one heavy CD. The production really emphasizes the rhythm section and the deep, dark guitars. The drawback to this is all cymbal work is somewhat muted, and the excellent keyboard work is too far in the background. But then again this is a guitar and rhythm section oriented album, so keyboards do take somewhat of a back seat. Either way, I would have like to hear a better mix to bring out the higher notes, which, I think, would give the CD a fuller sound.

As with most progressive metal albums, some of the songs get quite long. The average length here is around the 5-6 minute mark, including one 9 minute song and one 17 minute song. I do like the longer songs, as long as it does not overstay its welcome. That does not happen with Tomorrow's Eve. Each song contains just the right length of introduction, instrumental prowess and lyrical passages. Actually, there were times where I found myself wishing that a song was not over yet.

And what of the songs, you ask? Well, first three (not counting the 46 second opener) are sure to take you on quite a ride. Amnesia, track 2, begins as a mid-tempo rocker for the first 30 seconds or so and seems ordinary. Then the band shows what they can do. The heaviness of the guitars and rhythm section take over and, when played at full volume, will rattle your ribcage. Track 3, Pain, speeds the tempo up drastically. This song really kicks and is one of my favorites on the CD. Track 4, The Eve-Suite, is the 9 minute song made up of several different parts. In comparison to Pain, which is up tempo all the way, The Eve-Suite runs the gamut of different moods and tempos. The song still carries the same overall heaviness as the previous 2 songs, yet it also shows a softer side as well in parts. The rest of the CD pretty much follows the same winning formula. Bottom heavy production, impressive drumming, and heavy guitars back the solid vocals.
TOMORROW'S EVE 'THE MIRROR OF CREATION 2: GENESIS 2' (LION MUSIC/BERTUS)
Yet another strong Progressive Metal release, although not as good as the new CD of labelmates SEVENTH WONDER. Nevertheless, the German band TOMORROW'S EVE has released a very impressive CD, which is their 3rd CD so far. The album contains slightly raw/rougher but still typical present day melodic progressive metal, kinda like PAGAN'S MIND and THRESHOLD, but a bit rawer like I said, so not as polished and no big time choruses, although it is still pure melodic progressive metal like we have heard it many times, but still also this album is very impressive from start to finish. 12 songs are included, of which some are very lengthy, such as the 17 minutes counting closing track "The trials of man". Highlight is the fantastic opener "Amnesia", with it's strong vocals and catchy melodic chorus. Yet another record that beats the last couple of DREAM THEATER records. It seems like for good new progmetal record you have to look further than the major label releases and go to LION MUSIC for example, the Finnish label has released some superb prog metal the past few years and the new TOMORROW'S EVE CD is one of them!
(Points: 8.6 out of 10)
Strutter magazien, Netherlands
Tomorrow's Eve - Mirror Of Creation II - Genesis II
Lion Music (LMC185)
Rating - 8.5/10
Review Dougie www.hardrockhouse.com
---
The inordinately long titled 'Mirror Of Creation II - Genesis II' is the third album from Germany's Tomorrow's Eve and is the sequel to the bands previous 2003 release which was, unsurprisingly 'Mirror Of Creation' Since that particular album the band have undergone some line up changes, with only the guitarist and keyboard player surviving for the recording of the new record. Now bear with me this may be the strangest review you have ever read!...

My initial thoughts on popping MOCII (I can't be bothered typing the name in full) into the CD player centered around, another month another concept album... At least the concept is explained (see later) and after the first listen the thought, which often strikes at these moments "My god Queensryche and Dream Theater have a lot to answer for!!" passed through my mind. Just take a listen to opener proper 'Amnesia' and the said Dream Theater comparisons are obvious and after three listens I was beginning to lose interest in the album and was about to pass the review on to some one else as I was struggling big style.

However I always try and do what I say I'm going to do and gave the album one last chance and suddenly it all started to fall into place. As I've stated the album is a sequel to Mirror of Creation which was about genetic engineering I believe. The concept being built around a man being found in alley, taken to hospital and utilizes the opening line is "I don't remember any thing" (Operation Mindcrime anyone?). Despite appeals nobody comes forward to identify him and everybody in the hospital soon gives up on his case, all except for one doctor who has her own reasons for identifying him. His memory slowly returns over the course of the album what he is and what the connection with the doctor is. Intrigued, well listen to the album and find out...

As I stated at the start of the review I struggled with this album but repeated listening revealed more and more depth to proceedings and whilst I still stand with my original musical comparisons the more I listened the more different influences came to light. Bands like Vanden Plas, Evergrey Everon and Poverty's No Crime all sprang to mind. Without a doubt Tomorrow's Eve, as a band, are all excellent musicians and new vocalist Martin LeMar is a real star with an excellent set of pipes that allows him to sing in several different styles as each song and it's dynamics dictate. Everything from clean to power metal vocals and it all fit's the songs to a T. Add to that recipe the guest vocalists portraying different characters throughout the album and yet another dimension is brought into play.

MOCII is an album that one really needs to sit down and listen to closely, and in its entirety, to even begin to make sense of and it isn't by any means by immediate album, but rather one that grows and unveils itself with repeated plays and thus rewards the listener for patience as more and greater musical depths appear and the story becomes clearer and clearer.

Mirror Of Creation II - Genesis II is released on September 22nd via Lion Music

Let us know your views on 'Mirror Of Creation II - Genesis II''

Track List

Man Without A Name
Amnesia
Pain
The Eve Suite
I) A Gentle Light
II) Shelter And Hope
III) Days Turn Into Weeks
IV) Eve
The Market Of Umbra
Not From This World
Eye For An Eye
Irreversible
Distant Murmurs
Rebirth
Human Device
The Trials Of Man

Line Up

Martin LeMar - Vocals
Rainer Grund - Guitars
Oliver Schwickert - Keys
Chris Doerr - Bass
Tom Diener – Drums
TOMORROW'S EVE 'Mirror of Creation 2 - Genesis II' Lion Music (2006) www.lionmusic.com
The band's second album and the first with new vocalist Martin LeMar. The album is a concept one based on the storyline of man who has no idea who he is and how his memory starts to come back thanks to a nurse who looks after him. Buta ll is not it seems and both may have met before as part of a experiment that met a sticky end... An intriguing plotline which coupled with the music brings to mind Queensryche and Savatage. There is as you'd expect on a progressive metal album like this short interludes, lots of riffs and some immense choruses (when Jenny Clos joins in on 'Not From This World' you get an album highlight).
Centre piece is the 17 minutes epic 'The Trials Of Man' which encompasses all the main elements of this genre - rapid fire drums, walls of guitars, soaring vocals and keyboard solos. This is a very enjoyable release and one that would put some more established bands to shame. LeMar is just the right sort of vocalist for this music - big and powerful yet able to sing the mellower moments with ease as well.
****
Jason Ritchie
Reviews Editor
Editor, Classic Rock Newswire
Band: Tomorrow's Eve
Title: Mirror Of Creation 2 - Genesis II
Label: Lion Music

Following on from the bands 2003 release 'Mirror Of Creation', Tomorrow's Eve return with the next chapter 'Mirror of Creation 2 – Genesis II'. The album continues where 'Mirrors of Creation' left off, with the band still retaining that strong progressive feel both lyrically and musically, with a new vocalist at the mike in the form of Martin LeMar, and a new rhythm section with Tom Diener on drums and Chris Doerr on bass, the band plan to build on the success of 'Mirror Of Creation' and in turn start a new chapter in Tomorrows Eve's story.

The album follows the story of a man who wakes up in an alley with amnesia and after no one seems to miss him, one of the doctors looking after him takes him in and she tries to help him recall who he is. But then what unfolds is a story of a man who was part of an experiment and one he brought to a bloody end by his own hand. The twist in the tail is that the doctor who has by this time fallen for the stranger, may actually have had something to do with the experiment.

The album opens up with the intro 'Man Without A Name' which leads into the complexities of the album. Firstly with 'Amnesia', a track of epic proportions which starts off with a thumping bass line which leads into crescendo of bass, drums, and keys that paves the way for the intense vocals of LeMar and the rich guitars of Grund.

The album opens up with the power injection that is 'Pain', a storming track full of vigour and tenaciousness that it simply defies words, a truly awesome track.

The next track 'The Eve Suite' is an epic in all aspects of the word, this nine minute ensemble is broken down into four acts, with each one unveiling another part of the mans story as he loses faith in man, but as all seems lost Eve the doctor shows him in fact all is not lost. The track itself is as complex as they come with varying melody and tempo changes from the haunting narrative moments to the more heavy bass ridden sections and the twisting guitars solos, this track has it all.

After the intensity of 'The Eve Suite' things take a definite Eastern vibe with 'The Market Of Umbra'. Joining LeMar on vocals are the haunting vocal melodies of Jenny Klos who brings another dimension to the track, as do the soul searching guitars riff of Grund, and the mid section keyboard/guitar duet in particular is simply outstanding.

Klos also provides some vocals on the next song 'Not From This World', this time she duets with LeMar on what is one of my favourite tracks off the album, not only because of the harmonic duets between Klos and LeMar, but also because of some fantastic keyboard sections and some quite flawless guitars, this is backed as ever by the powerhouse rhythm section.

The shortest track on the album at only 59 seconds long is 'Eye For An Eye' which acts as a short interlude to allow the album to build its fervour for the progressive and almost pretentious 'Irreversible'. Another slow builder that gives way to the outstanding power driven 'Distant Murmurs', yet another fine example of the band mixing the heavy bass with the melodic vocals to great effect, while still managing to keep that menacing feel to the track.

The album and story continues with 'Rebirth', another monster of a track with once again that mix of heavy and gentle moments and those passion filled vocals of LeMar the catalyst to it all.

As each track unfolds another chapter in the story is told. The mood builds with the passion and dynamism of the album in the form of 'Human Device', which almost reaches grandiose heights before things come to a head with a track that defies the word epic at seventeen minutes long.

The closing song 'The Trials Of Man' brings the whole album to a head and tells of reason behind the experiments and how one man holds the future of the world in his hands. This is progressive metal at its finest and I defy anyone who hears this album to say otherwise. This will surely be the bands 'Operation Mindcrime' and will bring Tomorrow's Eve to the forefront of the progressive metal scene for many years to come. This is a new Genesis for the genre and for the progressive metal bands of the future to follow.

Tracklisting:

1. Man Without A Name
2. Amnesia
3. Pain
4. The Eve Suite
l) The Eve Suite
ll) A Gentle Light
lll) Days Turn Into Works
lV) Eve
5. The Market Of Umbra
6. Not From This World
7. Eye For An Eye
8. Irreversible
9. Distant Murmurs
10. Rebirth
11. Human Device
12. The Trials Of Man

All content copyright of