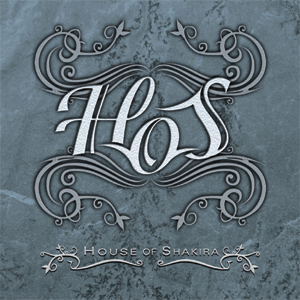 HOUSE of SHAKIRA, one of Sweden's longest running and most respected melodic hard rock bands are back with a revitalised line-up which sees Andreas Novak (solo/ex Mind's Eye) joining on lead vocals, a potent new set of songs and a bright future as their new opus "HoS" will testify on 27th January 2012, released via Lion Music.
Album cover art can be viewed above.

The full track listing is now confirmed as:

01. Brick Wall Falling.
02. Changes In Mind.
03. Carry My Load.
04. Zodiac Maniac.
05. Fractions Of Love.
06. Midnight Hunger.
07. Endless Night.
08. All Aboard!
09. What Goes Around…
10. I'll Be Gone.
11. Voice In The Void.
12. Lost In Transition.
13. Out Of My Head.
In addition a video teaser of a selection of new tracks can be viewed at www.youtube.com/watch?v=YdPU_Ny5YKU



Full information coming shortly.