Out 17 August 2012

Joe Stump
Revenge Of The Shredlord

Smouldering ninth solo album from one of the world's most acclaimed guitarists.

Section A
The Seventh Sign

Ltd Edition Digipack reissue of the critically acclaimed 2003 debut album from the prog metal outfit.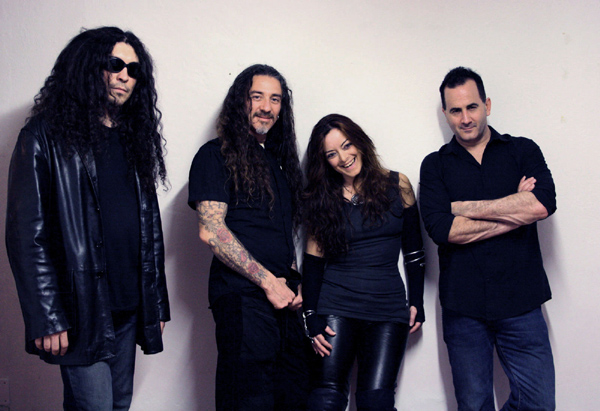 Italian quartet MASTERCASTLE are currently working on their fourth album entitled "Metals" with an anticipated release of early 2013 on Lion Music.

The Mastercastle line up, driven by vocalist Giorgia Gueglio, guitarist Pier Gonella and bassist Steve Vawamas introduces a special new presence to the band – drum legend John Macaluso (Malmsteen, James Labrie, TNT, Ark etc).

Pier Gonella comments, "It's fantastic to have John in the band. His playing style has long been admired by all Mastercastle members and to have his signature drum sound driving the new material is something we can't wait to introduce to our fan base".

First leaks of the new material suggest "Metals" will serve up the best melodic metal album done by the band to date!

Having picked up considerable praise for the power and melodicism of their debut "The Phoenix" in 2009; Mastercastle wasted little time in delivering "Last Desire" in 2010 and their epic third opus "Dangerous Diamonds" in 2011. All of which have seen praise worldwide for the bands signature sound along with Giorgia Gueglio's soaring vocals.

www.myspace.com/Mastercastle
www.facebook.com/mastercastleband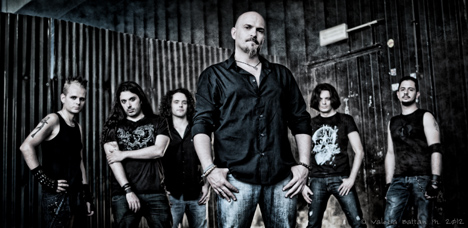 ASHENT are proud to announce their first official music video for the track "Magnification Of A Daydream", taken from the upcoming new album "Inheritance" is in production.

The video has been directed by Francesco Sogaro with the precious collaboration of Valeria Battain. ASHENT would also like to thank Giulia Antonello (actress) and Debora Palmerini (make-up) for their availability and professionalism.

The video premiere will be shared on Ashent and Lion Music's official channels during the coming weeks.

"Inheritance" sees release on 21 September 2012 and marks the progressive metallers third album and welcomes three new members - Titta Tani (Goblin, Daemonia, ex-Necrophagia, ex-DGM), Gilles Boscolo on keyboards and Alessandro Cossu on second guitar - to the band.

www.lionmusic.com/cd/inheritance.htm
www.ashent.net
www.facebook.com/Ashentband
www.youtube.com/user/ASHENTBAND
www.myspace.com/ashentband

Hot on the heels of the video for "Mysterious Impulse", Daniele Liverani has unveiled a second performance video from his current solo album "Eleven Mysteries" for the track "Inspiration". "Eleven Mysteries" saw release last month on Lion Music.
View the video at http://www.youtube.com/watch?v=lb42mSsccp0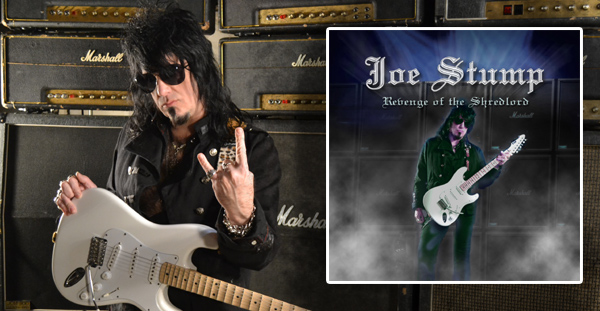 Want a 20 minute taste of the new Joe Stump album? Then head on over to the "Revenge Of The Shredlord" promo page or the Soundcloud album showcase page and revel in the Shredlord's sonic assault.

Ashent are gearing up for the release of their third album "Inheritance" which marks the debut of the bands new vocalist Titta Tani. As a taste of things to come here is a preview of the opening track "Eve".
"Inheritance" is set for release on 21 September 2012.

Venturia have just released the first trailer of the upcoming promo video "What If I" taken from the forthcoming album "Dawn Of A New Era" set for release on 21 September 2012.

View at: http://www.youtube.com/watch?v=8OS2ciV3IEE



With the debut album from Docker's Guild, "The Mystic Technocracy: Season 1 - The Age Of Ignorance" winning universal praise for its depth, ingenuity and masterful compositions, band mastermind Douglas Docker has been hard at work filming the mini-movie to accompany one of the albums epic numbers - "Darwin's Tears".

Now the first backstage footage of the shooting for "Darwin's Tears" has been released on YouTube giving an idea of some of the themes, costumes and style to expect from the finished video due later in 2012.

View the footage now @ http://www.youtube.com/watch?v=5A1g0E0QacY
Photography by Alessandro Facchini - Geko Studio Fotografico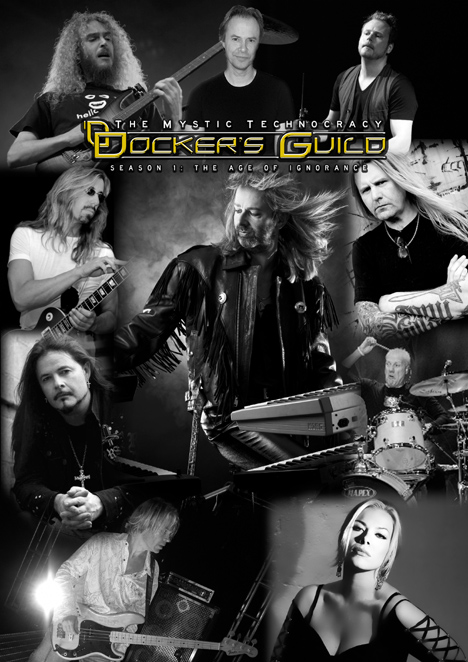 Docker's Guild is the solo effort of Douglas R. Docker, who put his talent and writing skill into The Mystic Technocracy, an opera which unfolds over 5 seasons. The first season, called "Season I: The Age of Ignorance", sees the participation of worldwide acclaimed musicians like Gregg Bissonette (David Lee Roth / Joe Satriani), Magnus Jacobson (Miss Behavior), Tony Franklin (Blue Murder), Guthrie Govan (Asia), Jeff Watson (Night Ranger), John Payne (Asia), Göran Edman (ex Yngwie Malmsteen, Karmakanic), Amanda Somerville (Avantasia / Epica), Tony Mills (TNT/ Shy) and many others and saw release through Lion Music in June 2012.

Get a taste of "The Mystic Technocracy" at the Lion Music Soundcloud profile.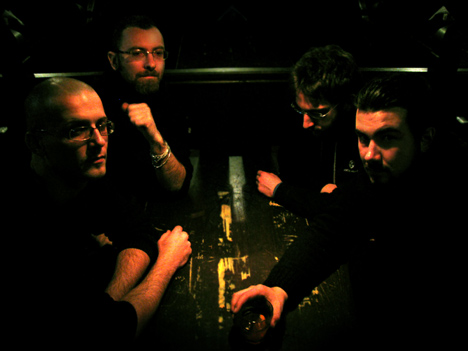 The upcoming full length debut album from Italian progressive outfit The Moor will be mastered in the next few days by producer Jens Bogren at his world-famous Fascination Street Studios! The cover artwork is also complete and having had a sneak peak we are very impressed. More details to be revealed soon.

The Moor 5 track EP saw digital release through Lion Music in January 2012. Full info on this release at http://www.lionmusic.com/digital/moor_ep.htm

House of Shakira will proudly open for Legends - Voices of Rock (Steve Augeri, Bill Champlin, Fergie Frederikson) on August 24 in Stockholm, along with three other Swedish rock bands. You don't wanna miss it!
24 August Kagelbanan, Sodra Teatern, Stockholm, Sweden
Keep up to date with the latest House of Shakira touring info at:
www.houseofshakira.com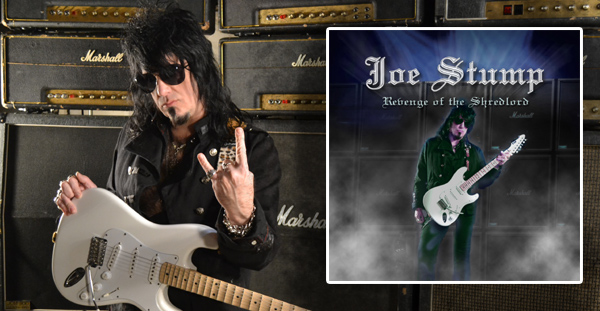 Fans of maniacal guitar driven releases and amazing displays of power and jaw dropping technical command buckle yourself for the Shredlord shall wreak his revenge on 17 August 2012!

Guitar legend Joe Stump returns with the best album of a career spanning almost 20 years. His new record "Revenge of the Shredlord" is home to new 12 tracks full of the guitar abuse Joe's worldwide legion of fans know and love all delivered in his inimitable style.

Dark, brooding and oozing with major attitude, Revenge of the Shredlord delivers Joe's incredible playing, showcased nicely inside very listenable musical songs that use influences from various schools of metal. It'll appeal to both guitar enthusiasts as well as fans of guitar driven metal.

Now streaming at YouTube is the promo video for the track "Pistoleros" which gives the listener a strong feel for some of the facets heard on the new album.

View now at www.youtube.com/watch?v=PhgwuGzwAKY

"Revenge of the Shredlord" marks Joe Stump's third release on Lion Music, following the highly acclaimed albums "Virtuostic Vendetta"¯ (2009) and "Speed Metal Messiah¯" (2004).

Full album info @ www.lionmusic.com/cd/revenge_shredlord.htm