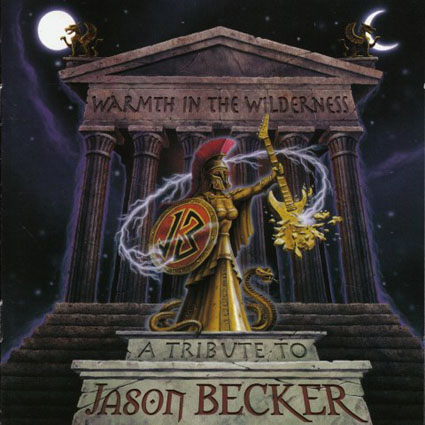 Vol I was released July 22nd 2001- on Jason's birthday! 2 CDs full of amazing music.
Vol II,a nother double cd was released in December 2002 featuring:

I was talked into doing this project by Nicky Baldrian during the year of 2000 and it has been an incedibe experience. I could not in my wildest dreams imagine what I was getting myself into. I was aftraid it would not be possible to fill a single CD, but we ended up with about 245 minutes of music! We released a double CD, over 156 minutes of incredible music on July 22nd 2201, and vol II, another double CD in December 2002. All profits from thes album are donated to Jason Becker who is suffering from the disease ALS.

The Boss

Jason Becker is a major talent struck down by a disease without cure, he did not look for such a fate, and he is coping with considerable grace under such a burden. It would seem appropriate then as a tribute to his abilities, and as a means of perhaps easing his battle a little, that we bring you "Warmth In The Wilderness" a tribute album featuring interpretations of his work in David Lee Roth, with Cacophony and solo performed by friends and musicians who have been touched and influenced by Jason's music.

All profits from this album are to be donated to the family of Jason Becker! All musicians are contributing without getting paid, the same goes for Eric Philippe who has done a tremendous job on the artwork. The idea for "WARMTH IN THE WILDERNESS" came about after someone had posted on a website that Jason had passed away. I was very upset about this, as Jason has been one of my idols ever since I discovered Cacophony in 1987. I contacted Jason's sister-in-law Amy Becker and offered my condolences and she got back in touch with me and said that it was a lie that had hurt Jason and his family. After this, myself and Andrew Paul got talking about how sad it was for someone of Jason's ability to be struck down with this disease, so the idea of a tribute album came up. We contacted various labels and it was Lasse at Lion Music who agreed to back the project. Lasse has given us free reign to contact who we thought would suite the project. The response has been amazing. In just under 4 months we have mustered up an army of known players including Jason's old Cacophony partner Marty Friedman who all feel the same way as we do about Jason and were more than willing to participate. A number of songs have already been completed. We also decided that this was chance to feature not so well known players who'd otherwise not get a chance to be heard by the masses, thus giving these guys a chance to flourish amongst the known players and get them the attention they deserve. It's quite touching to see so many wonderful musicians paying tribute to one of the rock worlds finest guitar players. Nick Baldrian

Artwork for vol I created and donated by Eric PHILIPPE at www.redhead-or-dead.com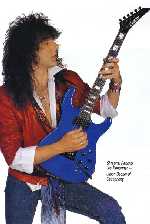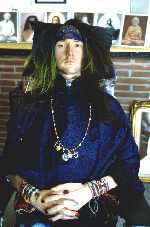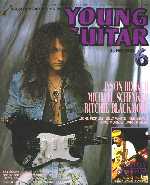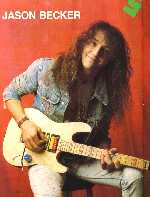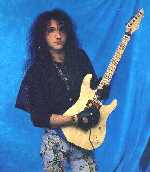 January 31 2001 Torben Enevoldsen recording "Altitudes" at the Lion's Cage, Aland, Finland




Warmth in the Wilderness

A TRIBUTE TO JASON BECKER

-THE ARTISTS HAVE THEIR SAY-

"When Jason and I jammed together, we pushed each other to the limit of our abilities by constantly joking and trying to one-up each other, just like two kids playing one-on-one basketball. It seemed we both wanted what the other one had; I admired Jason's absolutely flawless refined technique, and he seemed to like my warped sense of melody. The thing was, he could copy me in his sleep and I could barely keep up with his finger-twisting runs. But all that was really small in comparison with what Jason has been doing for the last several years. Despite the hardest circumstances imaginable, Jason has continued to evolve as a musician and bless us with his wonderful compositions. Above that, as a human being, Jason is a constant inspiration to me as he should be to everyone."
Marty Friedman

"When I first heared "Perpetual Burn" I was amazed by how well everything was structured. Here we had this guitar player with his own style and amazing technique but who also actually could write some really cool music, which separated him from the majority of the instrumental guitarists of this time."
Lars Eric Mattsson

"When I was first exposed to Jason on Cacophony's "Speed Metal Symphony" and his "Perpetual Burn" records I was amazed on what he was doing on the guitar. Jason is an unique talent that had developed a killer personal style at an early age, which is very rare. He's one of those guitar players that people will always talk about".......
Chlasciak/ HALFORD

"When I first heard Jason play on Perpetual Burn, I was seriously floored by his musicainship and the depth of his compositions. Through recording Air, this appreciation of his talent has just grown and grown. It's really humbling to hear what he's been through in recent years, and not only does his on-going musical passion in the face of adversity continue to inspire me, but also his deep spirituality."
Phi Yaan-Zek

"Cacophony's "Go Off" was one of the first guitar records I ever owned, and Jason's playing in every record he's ever done blew me away. He's one of the great guitarists that inspired me to pick up the guitar and never give up on practicing. It broke my heart when I first learned about his condition. Contributing to this album is the least I can do to pay tribute to such an
inspiring guitar player."
Josephine of 'Phantom Blue'

"Although I am not personally close with Jason, I feel I know him very well through his incredible guitar work over the years.
He is one truly gifted individual. It is our responsibility as fellow musicians to help our brothers in times of crisis."--
James Kottak/The Scorpions

"Senseless Tragedy" may be an overused term, but it is all too accurate and appropriate when applied to the disease befalling our fellow guitarist Jason Becker. I met Jason only once or twice, but aside from his obvious talent, I was most impressed by his sense of humility. Kindness and dedication go a long way in a business such as ours, and I hope that all of the players that follow learn from the example that Jason has set, not only in his dealings with both friends and fans, but with the strength and grace he now exhibits in the face of such calamity. I feel honored to be included on this album of dedication
Jeff Watson

Jason Becker, an astounding guitarist. Now, he's grown beyond the limitations of guitar to be a truly inspiring and expressive composer. I believe Jason's heightened spirituality allows him to tap into a special place. We're all very fortunate that Jason is generous and loving enough to share a glimpse of this special place through his unique musical vision.
Eric Sands

"Jason's music along with his life brings a unique perspective as to what a great guitar player he is and strong willed person his position in life has made him be, "Perpetual Burn" is not only musical testament of phenomenal composition, but his life is a lesson to all of us that feel that we have challenges to face that in our minds may be to hard deal with, but in reality are workable moments in time as compared to what Jason has been through."
Byron Nemeth

Jason epitomized the term "guitar virtuoso". His inner fire always shown through in his music. He seemed to possess a keen insight for spotting underlying patterns beneath appearances. When I learned the song Perpetual Burn for the album, I was blown away by how Jason was able to let his fingers fly with such thought and create a feeling of self-awareness rather than self-indulgence. Even now when I read his articles and writings regarding his affliction you can still feel that inner fire that is always there in his music. If anyone can beat ALS it is Jason, and I can't wait to see the day when he is jamming on the guitar once again."
Stephen Ross

"Speed Metal Symphony" was my first listening introduction to Jason Beckers playing during my Metal Blade Record days and I must say after one listen I fully understood the play on words regarding the name Cacophony. An extraordinary player with a great broad body of work!..."
Paul Nelson

"I got the opportunity to see Jason live at GIT at one of his first clinics.I couldnt believe how technically precise his guitar playing Was, I remember that day very clear.He had a very glowing personality also.When I found out what happened to him I was hurt. I feel Honored to be a part of this tribute to Jason. Recording "Concerto" really made me realize more, how much a
genius he really was."
Mike Campese

"We have been inundated with so-called tribute records for the past 10 years which, quite often, amount to no more than a bunch of musicians patting themselves on the back. This project is a truly worthy effort and reflects upon what I think must be the intense spirituality of Jason Becker himself.
I have never met Jason and, until recently, was only exposed to the work he did with David Lee Roth. It was my privilege to have been given a number of his personal musical pieces and demos and I was truly struck by his versatility on the guitar, his emotive capabilities, and what came across as a sense of exploration and wonder in all of his music. That, not the disease which cripples him, should be our inspiration. I also have immense respect for his family in their roles as support and care givers. My wife battled leukemia (successfully to date, I'm happy to say) for 5 years and I have a little insight into the emotions involved.
I urge everyone to help in any way possible and send my deepest prayers and good wishes to Jason and his family."
Danny Vaughn

"He Imspires"-
Ron Thal

"At a time during the late 80s when classical guitar was beginning to sound insipid and stale, Jason helped usher in 'progressive neo-classical', a whole new concept which entailed complex arrangements, various tempos and (often unexpected) tangential solos. To date, few have surpassed his impressive achievements."
Matt Williams, author of "The Modern Guitarist"

"Like the best of the new breed of rock guitarists from the 80s, Jason Becker had chops to die for. What made him stand out from the rest though, was his desire to explore new artistic avenues. From his early fame with Cacophony alongside Marty Friedman - a guitar duo that shredded! - to his leap to the big time with Dave Lee Roth combining Van Halen, Vai and his own licks, Jason played with a panache, precision and healthy dose of humour that belied his tender years. But since then, the drive that once had him master the fretboard now propels him to soldier on with his music making and battle against ALS. If any of us needed inspiration when we're struggling or fighting against life's obstacles, Jason Becker serves to remind us that humilty and resiliance helps us make it to the next day. Here's wishing the very best to you, Jason!"
Jason Sidwell, Music Editor, Total Guitar magazine


"Talent comes in small doses. Jason Becker must have been at the front of the queue. He's got enough talent for a dozen people."
Tommy Vance


Looking down the long list of quality musicians all paying their respects to Jason you can't help but feel the warmth and love portrayed in their messages. The Bailey Brothers didn't know Jason personally but promoted his music whenever we could. The likes of Yngwie Malmsteen, Joe Satriani and Paul Gilbert had took guitar playing to an unbelievable and almost unreachable level and although they inspired hundreds of wannabes many fell far short of what is required to break out of the pack and reach the chequered flag. The fact that Dave Lee Roth wanted to work with Jason is a tribute in itself. Eddie Van Halen and then Steve Via now that's a tough act to follow. All through his career Jason has some how managed to stamp is own personality within his guitar playing to reach a standard worthy of international recognition.
To have your craft taken away from you must be devastating but we hope that Jason can take some comfort in the knowledge that all over the world fellow musicians are saying we care and are willing to put that down on record forever.
The reason Mick and Dez got hooked on rock was the great family spirit and a sense of belonging to something special. The scene may change but the heart remains the same. Our thoughts are with Jason and his family.
"It's Right To Unite For The love Of A Brother!"
Peace and love
Mick and Dez (The Bailey Brothers)


Jason Speaks with Gerhard Pichler

Gerhard Pichler: - To be honest it took me a while to figure out what was going on with the groove of "Drop in the Bucket"…was this song especially written for the DLR album? Or was it one of your instrumental songs that you composed before you hooked up with him? I guess the intro on the acoustic guitar is an edit since I couldn't figure out the timing between the intro and when the band kicks in…

Jason : - I wrote "Drop In the Bucket" a few months before getting in his band. It was meant to be a vocal tune, but I didn't know who would sing it. I was aware it was sort of Van Halen-ish so it worked out perfectly.

Gerhard : - What was it like working together with Steve Perry? Was it something special for you?

Jason : - Working with Steve was great. He is so cool and creative.

Gerhard : - How do you motivate yourself and how do you keep yourself going?

Jason : - Hard question. Many things. The people around me, I am not in too much pain and I really believe I will be healed.

Gerhard : - If you would have to pick one of the all time great guitar players on this planet who would be your favorite one?

Jason : - My goodness, that varies from day to day. Today I would say Eddie Van Halen, but I really love so many guitarists.

Gerhard : - Do you see yourself more as an instrumental player or do you prefer working with a singer?

Jason : - Actually I really like both, but I guess instrumental stuff has come easier.

Gerhard : - Where do you get your inspiration from?

Jason : - It has come from various places; so many musicians, jamming with Marty or Steve Hunter, meditation, joking around and other daily stuff. Thank you so much Gerhard. I can't wait to hear your version.

Sincerely, Jason

Get more music at Loud Metal - Metal, Hard Rock, AOR, Progressive and Classic Rock!