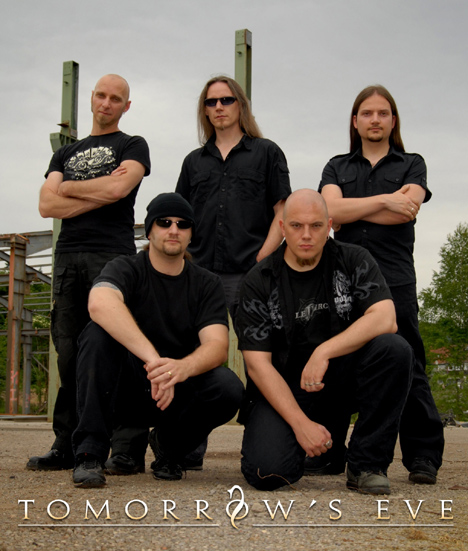 Tomorrow's Eve are back again with a powerhouse of an album. "Tales From Serpentia", a collage of short stories, written by a twisted mind; dark and dreadful fictions from the abyss. Musically Tomorrow's Eve still performs progressive metal, but with an emphasis on catchy melodic vocal lines and heavy riffs. The band plays complex but always accessible songs, holding interesting details to discover over repeated listens. In short: very dark, very melodic, and very accessible.
Introduction to the album
"And what are dreams but stories, badly told and half-forgotten? There was a time when a lot of my life consisted of dreams. Not the dreams that come at night and frighten or entertain and then are forgotten, like second-rate books you read on a plane. Not the fleeting day-dreams of idle moments, either. The dreams that come and stay if you stray too far into the realms of certain substances. The always there waking nightmares."
Author of the "Tales".
Since finding a stable home on Lion Music in 2006 with "Mirror Of Creation II -Genesis 2". German's based metallers Tomorrow's Eve have gone from strength to strength thanks to the exceptionally high and original quality of their music coupled with an ultra-powerful live show that has been impressing audiences across Europe over the last 2 years.




• Extremely well crafted metal album from one of Germany's rapidly rising acts.
• 2 tracks were previewed on last years sold out ltd ed. "The Tower ep" to superb reaction from press and fans.
• Reviews / Interviews in all leading rock/metal press.
• Tomorrow's Eve are available to make custom station ID's for your radio station, to arrange yours contact promo@lionmusic.com